SPARTA News

September 2020
SPARTA President's Corner
contributed by Randy Springs


From virus scares to earthquakes to hurricanes to elections, the year 2020 will be remembered for throwing our routines into chaos, yet many of us continue to be able to continue our job responsibilities through telecommuting. Our office locations remain empty as we await direction for returning to cubicle and office life. For some, it will be reluctantly. For others, it will be a relief. We wonder if things will ever return to "normal".

For our September meeting, we had scheduled Ed Webb, retired senior systems programmer at SAS, to discuss the virtual SHARE conference last month. Due to technical difficulties early in the SHARE week, that event has been postponed, but Ed has agreed to speak to us on z/OSMF workflows and the new z/OSMF Software Upgrade functions.

Please plan to join your colleagues on Tuesday, September 1, at 7 p.m., via the internet. Watch for connection information coming your way soon.


Randy Springs
Truist

Future Speakers
(subject to change)

Sept. 1, 2020 - z/OSMF Workflows and WF Editor with Recent Enhancements by Ed Webb of SPARTA


Oct. 6, 2020 - SHARE 2020 Virtual Conference Report by Ed Webb of SPARTA

We need ideas and volunteers for future speakers. Presentations don't have to be fancy, just informative and interesting. Even a 5 or 10 minute talk can start an interesting interaction. Contact Ron Pimblett by phone as noted below.
2019-2020 SPARTA
Board of Directors
Randy Springs - President
Truist (919) 745-5241
3200 Beechleaf Court, Suite 300
Raleigh, NC 27604
Ron Pimblett - Vice President
MDI Data Systems
Land line 613 599 6970
Mobile 613 981 6919
190 Guelph Private
Kanata, ON K2T 0J7
Chris Blackshire - Secretary
Retired (Dell, Perot Systems, Nortel) (919) nnn-nnnn
street
Durham, NC 27713
Randy Springs - (Acting) Treasurer
BB&T (919) 745-5241
see Randy
Springs earlier
Ed Webb - Communications Director
Retired (SAS Institute Inc.) (919) nnn-nnnn
street
Apex, NC 27523
Mike Lockey - Web Master
Guilford Co. Information Services 336-641-6235
201 N. Eugene St.
Greensboro, NC 27401
Meetings
Meetings are scheduled for the first Tuesday evening of each month (except no meeting in January), with optional dinner at 6:15 p.m. and the meeting beginning at 7:00 p.m.

These monthly meetings usually are held at LabCorp's Center for Molecular Biology and Pathology (CMBP) near the Research Triangle Park (see last page). Take I-40 to Miami Boulevard and go north. Turn right onto T.W. Alexander Drive. Go about a mile or so. Then turn right into LabCorp complex and turn Left to the CMBP Building (1912 T.W. Alexander Drive). In the lobby, sign in as a visitor to see Bill Johnson. Bill will escort you to the conference room.

Call for Articles

If you have any ideas for speakers, presentations, newsletter articles, or are interested in taking part in a presentation, PLEASE contact one of the Board of Directors with your suggestions.

Newsletter e-Mailings
The SPARTA policy is to e-mail a monthly notice to our SPARTA-RTP Group. The newsletter is posted to the website about five (5) days before each meeting so you can prepare. The SPARTA-RTP Group is maintained by Chris Blackshire; if you have corrections or problems receiving your meeting notice, contact Chris at chrisbl@nc.rr.com.

May 2020 "CBT Tape" Shareware Online

The directory and files from the latest CBT tape V499 (dated May 17, 2020) are available from www.cbttape.org.

If you need help obtaining one or more files, contact Ed Webb (see Board of Director's list for contact info).
Minutes of the August 11, 2020 Meeting
• The meeting was called to order at 7:10 PM by Randy Springs, the SPARTA President.


• This virtual SPARTA meeting was held via the Zoom Software.

• Nineteen (19) people were present at the virtual meeting.

• The presentation was given first, starting at 7:15 p.m., and followed by the business portion of the meeting.

• For the Roundtable, everyone introduced themselves, told where they worked, talked about working from home, and briefly described their job functions and what they've been doing at home.

OLD BUSINESS

• The minutes of the July 7, 2020 meeting as published in the August 2020 Newsletter were approved.

• The July 31, 2020 Treasurer's report (no April-July income or expenses) was approved as published in the August 2020 Newsletter. As of July 31, 2020, the current balance was $1,429.66.

• Call For Articles: Articles are needed for this newsletter. If you would like to write an article for this newsletter, please contact Ed Webb. Keep in mind that you don't really need to write the article, it can be an article that you read that you would like to share with the membership.

• The SPARTA Web page is available. To access the SPARTA Web page, point your Web browser to this site: http://www.spartanc.org. Please send any comments or suggestions about the Web page to Mike Lockey. Be sure to check the Web page every once in a while to see any new or changed information.

• 2020 meeting dates, Future Speakers and Topics (subject to change based on internal politics, budget, the weather):


| | | | |
| --- | --- | --- | --- |
| Date | Company | Speaker | Topic |
| September 1, 2020 | Retired | Ed Webb | z/OSMF Workflows |
| October 6, 2020 | TBD | TBD | TBD |
| November 3, 2020 | TBD | TBD | TBD |
| December 1, 2020 | TBD | TBD | TBD |

If you have suggestions about speakers and topics, contact Ron Pimblett.


• The next SPARTA monthly meeting will be held virtually on Tuesday, September 1, 2020.


• The 2020 membership fee are due ($30) starting in February 2020. Please pay Randy Springs.


• Thanks to Duane Reaugh for virtually hosting the meeting via Zoom.


• There are currently 96 people on the SPARTA-RTP e-mail list.


• Send any e-mail address changes to Chris Blackshire so he can update the SPARTA-RTP Listserv. You will be added by the moderator (Chris = SPARTA-RTP-owner@yahoogroups.com) sending you an invitation to Join the list.


• Randy Springs is looking for a new Treasurer volunteer. He projects about 2 hours per month is needed.
- The treasurer position duties are:
- - Collect dues and pay expenses at each monthly meeting.
- - Deposit income at the Truist bank monthly.
- - Make an updated monthly Excel income-expense list for the monthly newsletter.
- - Give a Treasurer report at each meeting.
- - One Time: Be added to the checking account authorization.
- Contact Randy Springs if you are interested.


• LabCorp Meeting Place Update: no update from Bill Johnson.


NEW BUSINESS


• None.


• The virtual presentation ended about 8:20 PM. The Business portion of the meeting ended about 8:55 P.M.


• Presentation Topic: Is a Sub-Capacity CPC the Right Move for You?

by Frank Kyne, President of Watson and Walker


AGENDA Topics
• Welcome
• Introduction
• Why a Sub-Cap model might be a good fit for you
• What are the challenges?
• Evaluation Criteria
• Summary and Questions


• Presentation Access - See Below for a full outline of the presentation. See the SPARTA webpage for the complete presentation.


• Contact Info:
Frank Kyne
President
Watson and Walker
Phone: (845) 309-2956
Email: frank@watsonwalker.com


• The August 11, 2020 monthly meeting ended about 8:55 P.M.


Treasurer's Report for August 2020
contributed by Randy Springs


The balance in the account is $1429.66 as of August 31, 2020. There's been no change since March 31.

SPARTA Financial Report
08/01/2019 through 08/31/2020


| | |
| --- | --- |
| INCOME | |
| Opening Balance 4/1/2020 | $1429.66 |
| Total Deposits | |
| Food money donated | 0.00 |
| Dues | 0.00 |
| Sponsorships | 0.00 |
| TOTAL INCOME | $0.00 |
| | |
| EXPENSES | |
| Food | 0.00 |
| Web Site | 0.00 |
| Petty Cash | 0.00 |
| Bank Service Charges | 0.00 |
| TOTAL EXPENSE | $0.00 |
| | |
| BANK BALANCE | 1061.95 |
| PETTY CASH on hand | 367.71 |
| TOTAL CASH | $1429.66 |
Items of Interest
SPARTA Schedule and Menu for 2020
contributed by Chris Blackshire

Sept 1, 2020 - Pizza

Oct 6, 2020 - Chicken

Nov 3, 2020 - Subs

Dec 1, 2020 - BarBQ


Find Defending the Mainframe Difficult? Go on the Offensive Instead!

contributed By Ed Webb

Janet Sun, a long-time contributor at SHARE, has written a strong article about how to be more agressive in promoting the Mainframe that we know as System Z.

"....To be clear, by "mainframe," our focus is on enterprise class mainframes, specifically IBM Z. While years ago, the term "mainframe" could refer to any number of large computer systems, today, the remaining representative of this class of computers is the IBM Z. In March 1991, Stewart Alsop, one-time editor in chief of InfoWorld said, "I predict that the last mainframe will be unplugged on March 15, 1996." The perception is that "everyone knows that the mainframe is dead." Yet, nearly 25 years later, the mainframe is still prevalent in many industry sectors, particularly for government and financial operations.

The Value of the Mainframe

A few years ago, in the paper "Don't Believe the Myth-Information About the Mainframe," the following statistics were noted about IBM's System z mainframes (now known as IBM Z):

• 96 of the world's top 100 banks, 23 of the top 25 U.S. retailers, and 9 out of 10 of the world's largest insurance companies run System z
• 71% of global Fortune 500 companies are System z clients
• 9 out of the top 10 global life and health insurance providers process their high-volume transactions on a System z mainframe
• Mainframes process roughly 30 billion business transactions per day, including most major credit card transactions and stock trades, money transfers, manufacturing processes, and ERP systems. "

"To summarize ...: Less floor space, less power consumption, lower staffing, and add to that a simplified environment, simplified software management, flexibility to adapt to business requirements, leads to an easy to scale-up model that can handle spikes in business needs, as well as enhanced security, reliability, availability, and serviceability."

Read more about going on the offensive in this SHARE'd Intelligence blog entry.


Why Software Projects Fail

Contributed by Chris Blackshire

" Every software project begins with big dreams and grand visions. Somewhere in an alternative universe, there is a project that fulfills every dream but all too often software projects in our universe stumble toward the finish line and sometimes cross it.

Of course, by definition, software project failure isn't a binary thing. You can end up with code that runs well but no one uses. Or you can end up with code that won't even compile. Sometimes you can salvage something useful from the flaming wreckage and sometimes it's best to run away before it explodes.

When the smoldering mess cools, the autopsies begin, as people want to know what went wrong. Here are the most common culprits. "

20 Most Mentioned Reasons Why IT Projects Fail

1. Too few team members
2. Too many team members
3. Too much communication
4. Fundamental feature changes
5. Picking the wrong technology for the job
6. Poor prioritization
7. The market window closes
8. Bad architectural decisions
9. Political conflicts
10. Betting on technology that's not ready for production
11. Betting on technology that's soon to be outdated
12. Unrealistic deadlines
13. Unforeseen competition
14. Rushing the process
15. False belief in the power of software
16. Evil subcontractors
17. Sea change
18. Technical shifts
19. Too many additions
20. Moving goal posts

Read this CIO Magazine article (registration required) for details about each reason for failure.

Here's a free list from SuperOkay of 10 reasons with some details about why projects fail.

And be sure to review these similar articles:

Top Three Causes Of Project Failure

The top 9 reasons for IT project failure: Is your project at risk?

Top 10 Reasons Why Projects Fail

Why IT Projects Fail? Top 8 Reasons Explained Here!

Docker, Docker, Give Me the News!

Contributed by Ed Webb

I enjoyed reading this article by Michael Benson, and learned a lot from it.

" The IBM Z ecosystem never stands still. IBM has done a great job of keeping their flagship environment modern, relevant and current as new technologies have been introduced over the past half century. With agile development and cloud computing being the latest widespread new technologies, IBM has once again risen to the challenge with the introduction of z/OS Container Extensions in order to run Docker containers under z/OS.

IBM has already supported Docker containers on their Linux on Z platform that runs on IBM Z hardware, but this extends that support to include z/OS, the IBM flagship mainframe operating system that contains the business applications that run so many banks, insurance companies, governments and so many other industries. Indeed, IBM claims that 68 percent of worldwide production workloads run on the IBM Z platform."

"What Is a Docker Container? Containers allow you to bundle applications, services and libraries so they can be deployed together in a single package. They simplify the development and deployment by isolating business applications from the underlying environment and encapsulating all the dependencies into a single package.

Containers were invented almost two decades ago, but have really taken off when Docker created a container framework that provided a more robust environment for building them out and deploying them in a Linux environment...."

Read Michael Benson's helpful article about Docker containers on Z from the Enterprise Executive 2020: Issue 3.

Humor

Wit and Wisdom continued

contributed by Ed Webb


• Letting the cat out of the bag is a lot easier than putting it back.
• Never miss a good chance to shut up.
• When the chess game is over, the pawns, rooks, kings and queens all go back into the same box.

• When you don't know what to do; walk fast and look worried.
• If you consult enough experts, you can confirm any opinion.
• People who are late are usually much jollier than the people who have to wait for them.


Don't Forget the Next SPARTA Meeting
Tuesday, September 1, 2020

7 p.m.
Location: Online
Information about access to our online meeting will be sent to our e-mail list by Tuesday, August 11.
Free Food before meeting: Your Food at Your Home

Program:

z/OSMF Workflows and WF Editor with Recent Enhancements
Speaker: Ed Webb of SPARTA

SPARTA Corporate Sponsors: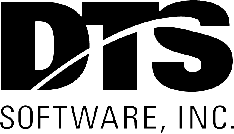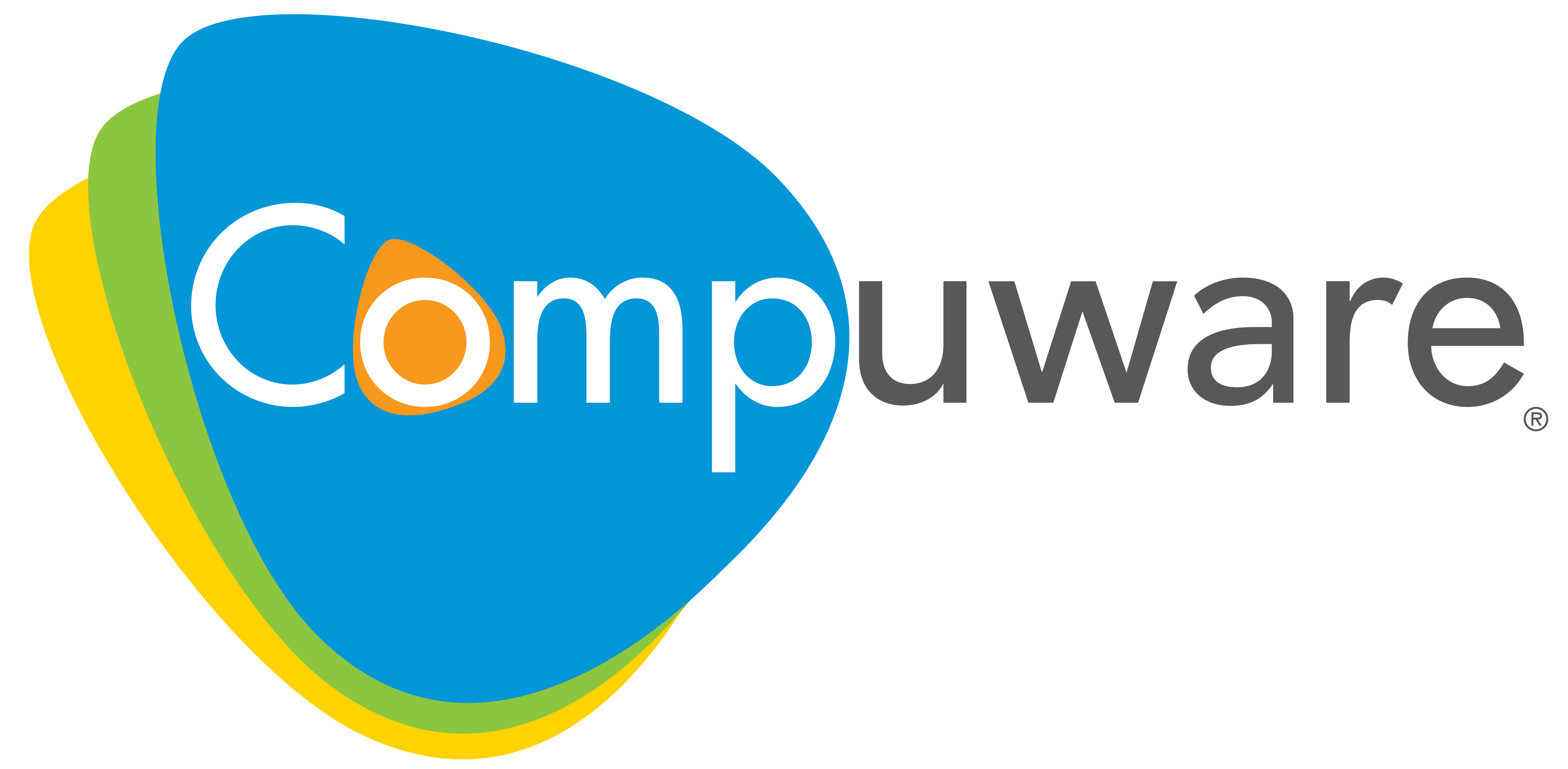 August 2020 Presentation outline
• Presentation Topic: Is a Sub-Capacity CPC the Right Move for You?

by Frank Kyne, President of Watson and Walker


AGENDA Topics
• Welcome
• Introduction
• Why a Sub-Cap model might be a good fit for you
• What are the challenges?
• Evaluation Criteria
• Summary and Questions


• Welcome
- Who are we?
- - Watson & Walker founded in 1988 by Cheryl Watson & Tom Walker
- - Publisher of Cheryl Watson's Tuning Letter and CPU Charts since 1991.
- - After the Tuning Letter, our primary focus is on helping our customers understand their software bills and select the pricing and technical options that deliver the best value for them.
- - We are completely independent, not beholden to any vendor, so we can offer objective information based on our collective experience and what we see in other customers, thereby allowing our clients to make a fully informed decision.
- - For more information, see www.watsonwalker.com

• Introduction
- IBM has had 'enterprise class' mainframes with multiple speed ranges (4xx, 5xx, 6xx, 7xx) going back as far as the z9 in 2005.
- - The 4xx, 5xx, and 6xx ranges are known as sub-capacity models.
- These were originally created in order to give smaller customers more granular upgrade options.
- However, a side effect of having more, slower, PUs is that the amount of cache per MIPS is higher, and the number of PUs to deliver a given number of MIPS is higher.
- In an environment where effective use of cache is one of the determinants of how much work a CPC can do, these sub-cap CPCs have been known to deliver more capacity than expected.
- One much-publicized example was NASCO, who upgraded from a z13 709 to a z14 523.
- - NASCO's Paul Snyder and Dave Laaker kindly shared their experiences with our Tuning Letter subscribers in Tuning Letter 2018 No. 3.
- NASCO had an Average-to-High RNI workload. Their LPAR topology was tuned as well as possible, but with a total of only 9 GCPs, the number of possible Vertical High CPs was limited.
- Based on their workload category, IBM's zPCR tool showed 11,424 MIPS for their 709, and 11,848 MIPS for the target z14 523 – a 3.7% increase in capacity.
- But because of the increased number of PUs, the increased amount of cache, and how their workloads and LPAR configuration interacted with the 523, their peak R4HA dropped by 22% after the move.
- NOT EVERYONE WILL ACHIEVE THESE RESULTS.
- AND, remember that an x% reduction in peak R4HA does NOT mean the same percent reduction in software costs.
- However, the potential savings are such that we believe that sub-cap CPCs should at least be evaluated by anyone upgrading to a CPC with less than 20-25K General Purpose CP MIPS.
- We see a growth in the number of large sites that have a mix of larger CPCs for production, and smaller CPCs for development – those smaller CPCs might be excellent candidates for a sub-cap model.
- In particular, PLEASE don't just automatically purchase a 7xx model 'because that is what we've always done'. The potential savings are too large to ignore.

• Might a Sub-Cap CPC Be a Good Fit For You?
- Our clients' experiences with moving from one speed range (a 7xx, for example) to a smaller one (4xx, 5xx, or 6xx) have been very positive.
- - Throughput and response times have exceeded expectations.
- - - We are only aware of one (special) case where the CPC fell short of expectations.
- - Reported MSU consumption for the same work is typically lower than projected.
- - - This means a smaller software bill to do the same amount of work.
- - CPC Upgrades are based on a price per Average MI Workload MIPS.
- - - Combining the greater granularity with the potential for a sub-cap model to deliver more capacity than expected, you might be able to reduce upgrade costs by purchasing a smaller upgrade than you had planned on.
- - - At a minimum, the more granular upgrade options on sub-cap models might help you find a better fit than if you are limited to selecting a 7xx model.

• Might a Sub-Cap CPC Be a Good Fit For You?
- But, there are limitations of sub-cap CPCs:
- - You are limited to a max of 34 general purpose CPs on a z15, fewer on previous generations.
- - Because the general purpose CPs are slower, the maximum general purpose CP MIPS is limited:
- - - z15 4xx 6382 Average MI Workload MIPS
- - - z15 5xx 18057 Average MI Workload MIPS
- - - z15 6xx 25887 Average MI Workload MIPS
- - Most important limitation is the per-CP Speed:
- - - z15 401 267 Average MI Workload MIPS
- - - z15 501 781 Average MI Workload MIPS
- - - z15 601 1151 Average MI Workload MIPS
- - - z15 701 is 2055 Average MI Workload MIPS

• Might a Sub-Cap CPC Be a Good Fit For You?
- There are also positive aspects:
- - Special purpose engines (zIIP, IFL, ICF) always run at full 7xx speed.
- - -The limit of 34 engines applies only to GCPs. For example, you could have a z15 434 with 34 GCPs and 68 (full speed) zIIPs.
- - For CBU or OOCoD purposes, you are not limited to upgrades within the same speed range – a 510 could be CBUed to a 710 if you wish.
- - On z15, System Recovery Boost increases the speed of sub-cap GCPs during shutdown and recovery to the speed of a 7xx.
- - From a performance perspective, the cache/MIPS is higher on a subcap. Even though the engine speed is lower, the size of each cache is the same as the full speed 7xx model, regardless of speed range.
- - Having the same number of MIPS spread over more CPs opens the possibility of having more Vertical High CPs.

• What are the challenges?
- There is no free lunch. Evaluating a move to a sub-cap CPC is more work than moving to the equivalent newer model.
- As mentioned previously, the engine speed can be a challenge if you have large monolithic workloads that can't use multiple CPs:
- - For example, long running batch programs that consume large amounts of CPU time and that are on the critical path.
- - Some ISV products that consume a large amount of CPU on a single TCB.
- - Large non-threadsafe CICS regions that do, or could, encounter a large amount of contention on the QR TCB.
- - Online transactions that consume large amounts of CPU time, but are still considered to be 'interactive'.
- Another challenge is identifying those situations.
- - Analysis of SMF Type 30.4 (Step end) records can help you find large batch job steps. But the SMF 30 records won't tell you if the job is on the critical path or not. If it is not, maybe no one cares how long it runs?
- - For server-type address spaces, we recommend using the SMF30_Highest_Task_CPU_Percent field in the SMF type 30 subtype 2/3 (interval) records. This can help identify jobs/started tasks that are using a large percent of an engine in your current CPU.
- - If you have a lot of CICS regions, you might have to process a LOT of CICS SMF data to identify the large regions that also have a lot of QR contention or very CPU-intensive transactions.

• What are the challenges of CPU Speed Versus Sub-Cap Model Upgrades?
- 1.Traditional upgrades, to the same speed range in a newer generation, meant that the new GCP speed was at least as fast as your current CPC, so engine speed was never a concern. This is not the case when moving to a model with slower CPs.
- 2.The IBM capacity planning tools, zPCR and zCP3000, are designed to address the most common upgrade scenarios - most customers upgrade to a similar model in the next generation (z13 710 to z14 710). Upgrades between speed ranges (e.g. 710 to 620) are less common.
- - Because a move to a sub-cap model is likely to result in more cache and potentially more VH CPs, it is possible that the workload categorization of your systems will change. This relationship is very complex, and the IBM tools are not designed to model how a dramatic change in the number and speed of cores could change the workload categorization.
- - If the IBM tools can't give you accurate predictions of the capacity of your target CPC, that makes the upgrade feel riskier.

• Evaluation Criteria
- We have NOT found any one attribute that answers this question. Based on work with a number of customers that have moved to sub-cap models, we came up with 8 criteria that, when viewed together, give a good indication of how successful a move to a sub-cap CPC is likely to be:
- - Current LSPR Workload characterization.
- - Complexity of the current LPAR configuration.
- - Benefit of 'Vertical High' CPs as seen in current workloads.
- - Percent of work currently running on Vertical High CPs.
- - Will the processor cache size and design of the target CPC be a good fit for workload profile?
- - Would the lower CP speed result in large LPARs spanning drawers?
- - Do the large LPARs have a mix of long- and short-running work units?
- - Are there work units queued at times of high CPU utilization?

• Current LSPR Workload Characterization
- Categorizes workloads as High, Medium or Low in terms of the demand they place on the processor cache hierarchy.
- Determined by two metrics:
- - L1MP (Level 1 Miss Percentage)
- - Numeric RNI (Relative Nest Intensity)

• LSPR Workloads and Sub-Cap CPCs
- Processor cache configuration advantages with sub-cap
- - CPCs.
- - - More CPs provide more processor cache (chip-level L1 and L2, possibly shared L3).
- - - More CPs translates into additional Vertical High CPs.
- - LSPR workload category indicates potential for improvement.
- - - "Low" workloads are already operating efficiently with existing cache topology.
- - - "Average" and "High" workloads have more potential to benefit from enhanced cache configuration of sub-cap CPCs.

• Complexity of the current LPAR configuration
- CPC logical to physical ratio
- Vertical CP configuration (mix of VHs, VMs, and VLs by LPAR)
- How the CPU usage by each LPAR over time compares to its guaranteed capacity ("Engine Dispatch Analysis")
- Impact of capping (if used) on vertical CP configuration

• Benefit of 'Vertical High' CPs as seen in current workloads.
- Vertical CP Configuration
- - Based on LPAR weights and the number of physical CPs, PR/SM assigns logical CPs as
- - - Vertical High (VH) – 1-1 relationship with physical CP
- - - Vertical Medium (VM) – has at least 50% share of a CP
- - - Vertical Low (VL) – has no guaranteed share, exists to use capacity from "donor" LPARs not using their share
- - Work running on VHs has higher probability of cache hits
- - Work running on VMs & VLs is subject to being dispatched on various CPs and contending with other LPARs

• Percent of work currently running on Vertical High CPs
- Vertical High CPs
- - The larger number of CPs in a sub-cap CPC provide the potential to have more Vertical High CPs.
- - Two considerations in evaluating potential benefit:
- - - How much does your workload benefit from running on VHs?
- - - How much of your work that isn't currently running on VHs could benefit if moved to a VH CP?

• How does new CPC Cache Design fit workload?
- IBM changes the CPC cache and memory design with every new CPC generation.
- - Sometimes the change is significant, like zEC12 to z13, and sometimes it is more evolutionary, like z13 to z14.
- Cache sizes change, cache design changes (moving TLB into L1 cache, for example), if you move to a sub-cap model the number of caches change, and the number of cores per chip (and therefore, the number of cores sharing the same L3 cache) changes.

• How does new CPC Cache Design fit workload?
- You can use the information in the SMF 99.14 records (or on the HMC) to understand your current logical CP – to – physical chip mapping.
- Then adjust the number of required logical CPs based on the relative CP speeds to identify the number of logical CPs in each LPAR.
- With that information, identify the impact on your large important LPARs:
- - Will all the CPs fit in a single chip now?
- - Will the lower CP speed force an LPAR beyond the capacity of one chip/cluster/drawer?
- Use Alain Maneville's LPAR Design tool to help create the LPAR configuration for your target CPC.

• Do the LPARs have a mix of long- and short-running work units?
- CPU hogs will run for longer on a slower CPC.
- However, if you have a mix of short- and long-running work units, the smaller work units can use the additional CPs to run in parallel with the CPU hogs.
- We list all job steps by CPU time and agree a 'concern threshold'.
- - Owners of job steps that take less than the threshold number of seconds probably will not notice the increased CPU time.
- - - It is not unusual to find that less than 1% of job steps use more than 1 second of CPU time.
- - - Job steps over the concern threshold are investigated to determine if they would be an issue.
- Mix of long- and short-running work units on LPAR?
- - For server address spaces, can they service their load with a slower CP?
- - - For these, we use the SMF30_Highest_Task_CPU_Percent field to identify programs that use a large portion of a CP during any SMF interval.

• Are there work units queued at times of high CPU utilization?
- The last criteria that we look at is the level of queueing when the CPU utilization is at its peak – that is, if more CPs were available, could they be utilized?
- This is related to the job mix, but provides a more comprehensive view over a longer timeframe.
- CPU Queue data comes from SMF Type 70 records.

• Summary
- There is no magic bullet indicator of whether a sub-cap CPC would work well for you, or how much benefit it would provide compared to your 'normal' upgrade path.
- - Evaluating an upgrade to a CPC with slower speed general purpose CPs is definitely more work than just moving to the newer version of whatever you have today.
- However, based on the improved performance and reduced overall cost to deliver the service that some customers have observed, and the amount of money that you will be spending on the upgrade and associated software bills, investing the time to evaluate all your options would seem to be a wise move.
- Knowing what to look for, and having powerful tools to help you extract the required information, make such an evaluation possible.
- IntelliMagic Vision makes nearly all the information you need easily accessible.
- - The Next IntelliMagic session is Sept. 15th that will have Cheryl Watson with John Baker
- If you would like assistance with this, or would simply like to have an independent group analyze all your upgrade options, please contact us at technical@watsonwalker.com.


The virtual presentation ended about 8:20 PM followed by the business portion of the meeting.