SPARTA News

November 2020
SPARTA President's Corner
contributed by Randy Springs


November will bring an end (hopefully) to the election madness and will also bring the start of college basketball season. Hopefully we can all take a break from work and be able to do some planning for 2021. Let's hope that it is not as eventful and stressful as this year has been.

For our November meeting, our speaker will be Jeff Cherrington of ASG Technologies. Jeff is experienced in mainframe data security, and will be updating us on the offerings of ASG in infrastructure management and application development.

Plan to vote early on Tuesday, November 3 and then join us at 7 p.m. on Zoom. Watch for meeting connection information coming your way soon.


Randy Springs
Truist

Future Speakers
(subject to change)

Nov. 3, 2020 - ASG Mainframe Offerings and Data Security by Jeff Cherrington of ASG


Dec. 1, 2020 - Mainframe Security by Mark Wilson of BMC


Jan. 5, 2021 - No meeting! Happy Holidays!

We need ideas and volunteers for future speakers. Presentations don't have to be fancy, just informative and interesting. Even a 5 or 10 minute talk can start an interesting interaction. Contact Ron Pimblett by phone as noted below.
2020-2021 SPARTA
Board of Directors
Randy Springs - President
Truist (919) 745-5241
3200 Beechleaf Court, Suite 300
Raleigh, NC 27604
Ron Pimblett - Vice President
MDI Data Systems
Land line 613 599 6970
Mobile 613 981 6919
190 Guelph Private
Kanata, ON K2T 0J7
Chris Blackshire - Secretary
Retired (Dell, Perot Systems, Nortel) (919) nnn-nnnn
street
Durham, NC 27713
Randy Springs - (Acting) Treasurer
BB&T (919) 745-5241
see Randy
Springs earlier
Ed Webb - Communications Director
Retired (SAS Institute Inc.) (919) nnn-nnnn
street
Apex, NC 27523
Mike Lockey - Web Master
Guilford Co. Information Services 336-641-6235
201 N. Eugene St.
Greensboro, NC 27401
Meetings
Meetings are scheduled for the first Tuesday evening of each month (except no meeting in January), with optional dinner at 6:15 p.m. and the meeting beginning at 7:00 p.m.

These monthly meetings usually are held at LabCorp's Center for Molecular Biology and Pathology (CMBP) near the Research Triangle Park (see last page). Take I-40 to Miami Boulevard and go north. Turn right onto T.W. Alexander Drive. Go about a mile or so. Then turn right into LabCorp complex and turn Left to the CMBP Building (1912 T.W. Alexander Drive). In the lobby, sign in as a visitor to see Bill Johnson. Bill will escort you to the conference room.

Call for Articles

If you have any ideas for speakers, presentations, newsletter articles, or are interested in taking part in a presentation, PLEASE contact one of the Board of Directors with your suggestions.

Newsletter e-Mailings
The SPARTA policy is to e-mail a monthly notice to our SPARTA-RTP Group. The newsletter is posted to the website about five (5) days before each meeting so you can prepare. The SPARTA-RTP Group is maintained by Chris Blackshire; if you have corrections or problems receiving your meeting notice, contact Chris at chrisbl@nc.rr.com.

May 2020 "CBT Tape" Shareware Online

The directory and files from the latest CBT tape V499 (dated May 17, 2020) are available from www.cbttape.org.

If you need help obtaining one or more files, contact Ed Webb (see Board of Director's list for contact info).
Minutes of the October 6, 2020 Meeting
• The meeting was called to order at 7:06 PM by Randy Springs, the SPARTA President.


• This virtual SPARTA meeting was held via the Zoom Software.

• Twelve (12) people were present at the virtual meeting.

• Our business portion of the meeting was conducted first, followed by the presentation.

• For the Roundtable, everyone introduced themselves, told where they worked, talked about working from home, and briefly described their job functions and what they've been doing at home.

OLD BUSINESS

• The minutes of the September 1, 2020 meeting as published in the October 2020 Newsletter were approved.

• The September 30, 2020 Treasurer's report (no April-September income or expenses) as published in the October 2020 Newsletter was approved. As of September 30, 2020, the current balance was $1,429.66.

• Call For Articles: Articles are needed for this newsletter. If you would like to write an article for this newsletter, please contact Ed Webb. Keep in mind that you don't really need to write the article, it can be an article that you read that you would like to share with the membership.

• The SPARTA Web page is available. To access the SPARTA Web page, point your Web browser to this site: http://www.spartanc.org. Please send any comments or suggestions about the Web page to Mike Lockey. Be sure to check the Web page every once in a while to see any new or changed information.

• 2020 meeting dates, Future Speakers and Topics (subject to change based on internal politics, budget, the weather):


| | | | |
| --- | --- | --- | --- |
| Date | Company | Speaker | Topic |
| November 3, 2020 | ASG Technologies | Jess Cherrington | ASG Mainframe Offerings and Data Security |
| December 1, 2020 | TBD | TBD | TBD |

If you have suggestions about speakers and topics, contact Ron Pimblett.


• The next SPARTA monthly meeting will be held virtually on Tuesday, November 3, 2020.


• The 2020 membership fee is due ($30) starting in February 2020. Please pay Randy Springs.


• Thanks to Duane Reaugh for virtually hosting the meeting via Zoom.


• There are currently 101 people on the SPARTA-RTP e-mail list.


• Send any e-mail address changes to Chris Blackshire so he can update the SPARTA-RTP Listserv. You will be added by the moderator (Chris = SPARTA-RTP-owner@yahoogroups.com) sending you an invitation to Join the list.


• Randy Springs is looking for a new Treasurer volunteer. He projects about 2 hours per month is needed.
- The treasurer position duties are:
- - Collect dues and pay expenses at each monthly meeting.
- - Deposit income at the Truist bank monthly.
- - Make an updated monthly Excel income-expense list for the monthly newsletter.
- - Give a Treasurer report at each meeting.
- - One Time: Be added to the checking account authorization.
- Contact Randy Springs if you are interested.


• LabCorp Meeting Place Update: no update from Bill Johnson.


NEW BUSINESS


• Discussion about the next meeting, scheduled for Nov 3, 2020 which is Election Day in the U.S.
- Should the Nov 3 meeting be changed to Nov 10?
- - A motion was made for the meeting to remain as announced on Nov 3.
- - The motion was seconded and passed by voice vote of those present.


• The Business portion of the meeting ended about 7:35 P.M.


• Presentation Topic: SHARE 2020 VIRTUAL, September 22-24, 29-October 1, 2020

by Ed Webb, retired from SAS Institute Inc.


AGENDA Topics
• Why Go to SHARE?
• Odds and Ends
• Quotes of Interest
• Best Sessions
• Other Sessions of Interest
• System Z Strategy
• z/OS 2.4 Upgrade
• SHARE Status


• Presentation Access - See Below for a full outline of the presentation. See the SPARTA webpage for the complete presentation.


• Contact Info:
Speaker: Ed Webb
Retired Senior Systems Programmer
Email: sew.mail@icloud.com


• The October 6, 2020 monthly meeting ended about 8:50 P.M.


Treasurer's Report for October 2020
contributed by Randy Springs


The balance in the account is $1429.66 as of October 30, 2020. There's been no change since March 31.

SPARTA Financial Report
10/01/2019 through 10/30/2020


| | |
| --- | --- |
| INCOME | |
| Opening Balance 4/1/2020 | $1429.66 |
| Total Deposits | |
| Food money donated | 0.00 |
| Dues | 0.00 |
| Sponsorships | 0.00 |
| TOTAL INCOME | $0.00 |
| | |
| EXPENSES | |
| Food | 0.00 |
| Web Site | 0.00 |
| Petty Cash | 0.00 |
| Bank Service Charges | 0.00 |
| TOTAL EXPENSE | $0.00 |
| | |
| BANK BALANCE | 1061.95 |
| PETTY CASH on hand | 367.71 |
| TOTAL CASH | $1429.66 |
Items of Interest
SPARTA Schedule and Menu for 2020
contributed by Chris Blackshire


Nov 3, 2020 - Subs

Dec 1, 2020 - BarBQ



Understanding Ongoing z/OS Coexistence

contributed By Ed Webb

Marna Walle of IBM explains z/OS coexistence checking in the world of Continuous Delivery.

"I recently received two questions about z/OS coexistence, and I thought that others might also have the same questions. So, let's talk about software coexistence...

Question 1: I did coexistence verification for my z/OS V2.2 system for an upgrade to z/OS V2.4 back in January 2020. Now, I recently verified it again, and found that there were 8 PTFs missing. What is the "best practice" for doing coexistence verification for the new release of z/OS? "

Get the answers to both questions in this Marna's Musing blog entry at SHARE.org.



Purchase Recordings of SHARE Virtual 2020 Through December 2020

Contributed by Ed Webb

"The SHARE Virtual live event (September 22-24 and September 29-October 1) has ended. You can still purchase access to all session recordings, available until December 31, 2020.

If you have any questions regarding rates, please contact SHARE Association or click here for cancellation policies and additional information.

> Full Event – Individual

Purchase access to all recordings
Members$199
Non-Members$399
Faculty*$199"

Purchase access to the recordings by registering here at share.org.



Accelerating Digital Disruption ... with IBM Z

Contributed by Ed Webb

"The disruption of established industries at the hands of digital natives is a fast-growing trend. In the past, organizations would have looked to industry peers to assess market segment and optimize their product portfolio and go-to-market strategy accordingly. More recently, the barrier to entry in many industries has lowered significantly, allowing start-ups to invade afresh, or established firms to transcend industry divisions.

The good news for established enterprises is they have a secret weapon: data. The most forward-looking organizations are now establishing their own bespoke digital services, fostering new business ecosystems and monetizing their data assets and application services. This fast-growing idea of business platforms has been enabled in part by the advent of APIs and the API Economy.

....

Where Does IBM Z Fit Within the API Economy?

A common misconception is that mainframes are somehow irrelevant in the API Economy; however, the reality is that they are surprisingly well placed to service the needs of the contemporary developer. Consider that organizations exploit IBM Z for its proven track record in high volume transaction processing and ultra-secure data serving, to underpin their most critical banking, insurance, retail, government and media services. As such, it is a spectacularly rich source of business applications and information, providing ultra-reliable and consistent services."

Read all of Dr. Richard Gamblin's article here in Issue 5 of the Enterprise Executive.

Humor
Let Washington Know
contributed by Ed Webb


"If you send a damned fool to Washington, and you don't tell them he's a damned fool, they'll never find out." -- Mark Twain, 1883


More Thoughts

contributed by Duane Reaugh


Cronacoaster  noun:  the ups and downs of a pandemic.  One day you're loving your bubble, doing work outs, baking banana bread and going for long walks and the next you're crying, drinking gin for breakfast and missing people you don't even like.  

I'm at that age where my mind still thinks I'm 29, my humor suggests I'm 12 while my body mostly keeps asking if I'm sure I'm not dead yet.

Don't be worried about your smartphone and tv spying on you.  Your vacuum cleaner has been gathering dirt on you for years.  

I'm getting tired of being part of a major historical event.  

I don't always go the extra mile, but when I do it's because I missed my exit.  

How many of us have looked around our family reunion and thought "Well aren't we just two clowns short of a circus?"  

At what point can we just start using 2020 as a swear word? As in:  "That's a load of 2020."  or "What in the 2020." or "abs-2020-lutely."  

You don't realize how old you are until you sit on the floor and then try to get back up.  

We all get heavier as we get older, because there's a lot more information in our heads. That's my story and I'm sticking to it.  

This is the day dogs have been waiting for. They realize their owners can't leave the house and they get them 24/7. Dogs are rejoicing everywhere. Cats are contemplating suicide.  

If you are trying to impress me with your vehicle, it better be a food truck.


Don't Forget the Next SPARTA Meeting
Tuesday, November 3, 2020

7 p.m.
Location: Online
Information about access to our online meeting will be sent to our e-mail list by Tuesday, November 3.
Free Food before meeting: Your Food at Your Home

Program:

ASG Mainframe Offerings and Data Security
Speaker: Jeff Cherrington of ASG Technologies

SPARTA Corporate Sponsors: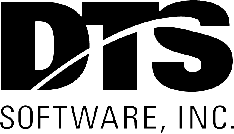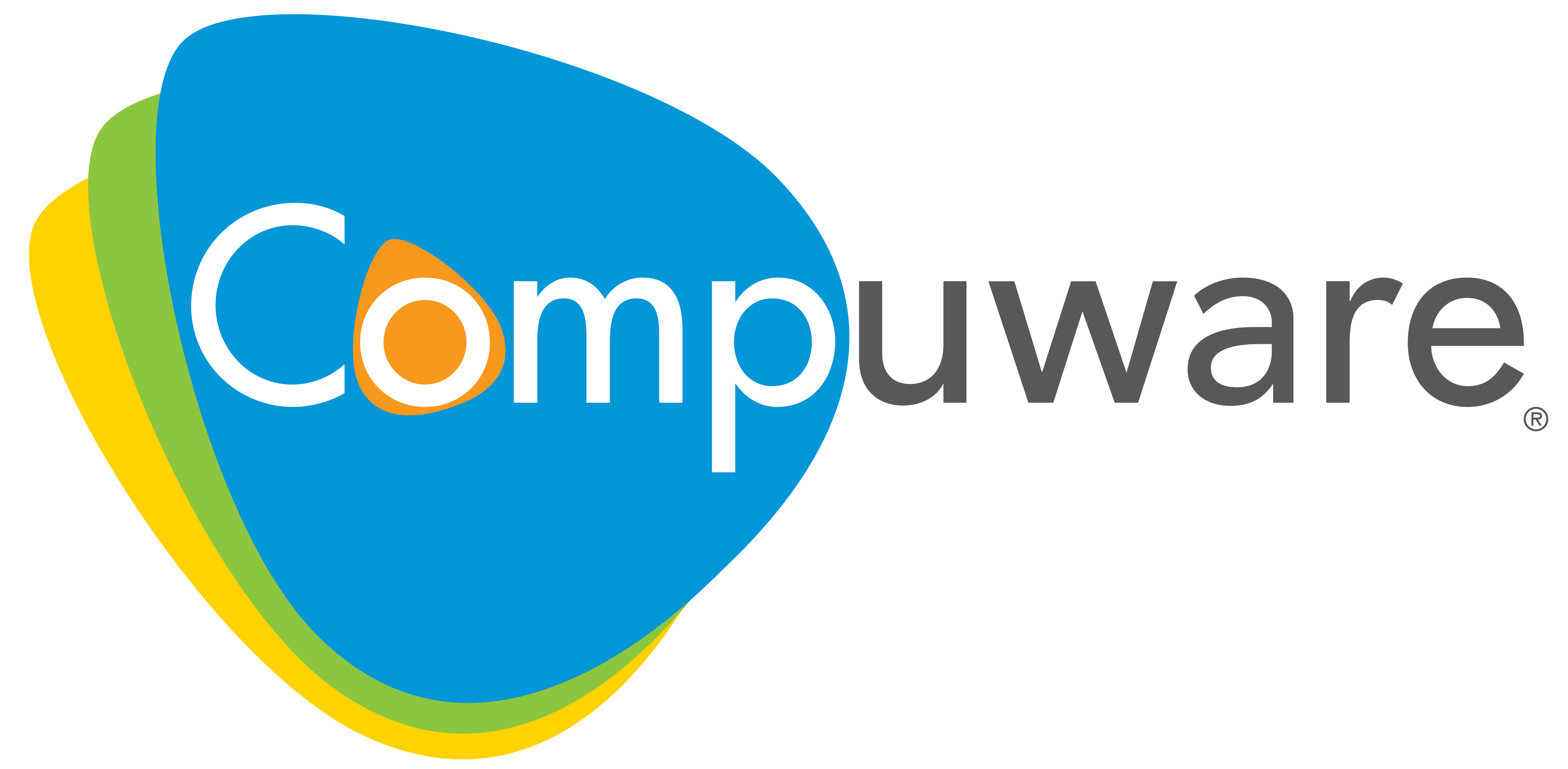 October 2020 Presentation outline
• Presentation Topic: SHARE 2020 VIRTUAL, September 22-24, 29-October 1, 2020

by Ed Webb, retired from SAS Institute Inc.


AGENDA Topics
• Why Go to SHARE?
• Odds and Ends
• Quotes of Interest
• Best Sessions
• Other Sessions of Interest
• System Z Strategy
• z/OS 2.4 Upgrade
• SHARE Status


• Why Go To SHARE?
- z/OS 2.4 Upgrade Planning and User Experience
- Late-breaking z/OS 2.4 and z/OS 2.3 News
- Networking with peers and IBM developers and executives
- - At Fort Worth, Spent an hour in a z/OSMF Lab with the z/OS Architect
- - A Story later related to Learning things and Knowing People Through SHARE
- SHARE Requirements Carry More Weight with IBM than RFEs

• WHY (DO I STILL) GO TO SHARE?
- Because I'm a Z Person who has attended these conferences since 1979; first GUIDE, then SHARE
- Networking with Friends
- Staying Current and Being Re-energized about z/OS
- SHARE Virtual is Cheap (and I Had Permission)

• ODDS AND ENDS
- Hot Topics Still Maintained by IBM Systems Magazine at http://ibmsystemsmag.com/IBM-Z/Hot-Topics
- - Recent Hot Topics include "ServerPac Installation Using IBM z/OS Management Facility", "Enabling TLS 1.3 in System SSL Applications" and "Run Linux on IBM Z Docker Containers Inside z/OS"
- Search for "SHARE Association" to find the SHARE App
- - Note: SHARE App Is NOT Used for SHARE 2020 Virtual
- Thursday Sept. 24 Keynote "Greatest Invention of All Time" by Ravi Patil of Broadcom
- - Longitude problem solved by an accurate time (to measure distance from Greenwich)
- - - A British carpenter Harrison developed a watch for use at sea (chronometer)
- - 1846 anesthesia
- - Printing Press - 868 A.D. Chinese printed book (500 years before Gutenberg)
- - - Internet is virtual printing press - printing fomented change as does the internet
- Substantial increase in IBM Z Capacity on Demand exploitation in 2020 compared with 2019
- z/OS Strategies: Resiliency, Security, Workload Enablement, z/OS Simplification
- z/OS Authorized Code Scanner (previously known as Integrity Scanning Tool) Now Available for z/OS (a Priced Offering)
- Curious about some new function that I mention here or you hear about elsewhere, then checkout this website to help you locate details:
- - https://www.ibm.com/support/pages/new-function-apars-zosplatform
- Apple uses IBM HyperProtect tools running Z platforms in the IBM cloud to secure Health Data for customers

• QUOTES OF INTEREST
- "z/OSMF is critical to the future of z/OS" - Dave Jeffries, IBM VP z/OS
- "None of my personal acquaintances can afford a mainframe" - unknown survey respondent per IBM's Scott Engleman
- "Sleep is for the weak and feeble" by Mark Wilson of RSM Partners
- Broadcom "is hiring in the triple digits in its mainframe division" - Nicole Fagan of Broadcom

• BEST SESSIONS
All Recorded Sessions and Files are at https://virtual.share.org/library#

• 28075 What's New in z/OS 2.4: Virtual Edition [post-FW] By Gary Puchkoff of IBM
- - See Session 26203 What's New in z/OS 2.4: Cowtown Edition for original z/OS 2.4 functions
- - z/OSMF Software Management Rolling out ServerPac install (CICS in late 2019, Db2 and IMS in August 2020)
- - z/OSMF Security Configuration Assistant available on 2.3 and 2.4
- - - originally for individual users, now Security groups can be checked
- - DFRMM plug-in for z/OSMF
- - DFHSM Unix file backup and restore enhancements
- - KC4z upgraded to V2
- - z/OS Container Extensions Additional Performance and Resiliency
- - DFSort Accelerator (SORTL on z15 only)
- - System Recovery Boost now includes Sysplex Partitioning, CF structure Recovery, CF data sharing member recovery, HyperSwap, RMF Reporting
- - zHPF now supports VTOC I/O by CVAF and Fast VTOC/VVDS services
- - Basic, large format, and EXCP enhancements for SMS data sets

• IBM Z z/OS Support Summary
- - - - - - z9 EC - z10EC - z196 - zEC12 - z13 - z14 - z15 End of -- Extended
- - - - - - z9 BC - z10BC - z114 - zBC12 - z13a- ZR1 - - - Service - Defect
Release WdfM - WdfM - WdfM - WdfM - WdfM - - - - - - - - - - - - - Support
z/OS V2.1 X - - - X - - - - X - - - - X - - - - X - - - X - - -X - - 9/18 - - -9/21 (Defect Support)
z/OS V2.2 - - - - -X - - - - X - - - - X - - - - X - - - X - - -X - - 9/20 - - -9/23 (Generally supported)
z/OS V2.3 - - - - - - - - - - - - - - - -X - - - - X - - - X - - -X - - 9/22 - - -9/25 (Generally supported)
z/OS V2.4 - - - - - - - - - - - - - - - -X - - - - X - - - X - - -X - - 9/24 - - -9/27 (Generally supported)
Notes:
1 - All statements regarding IBM's plans, directions, and intent are subject to change or withdrawal without notice.
2 - Extended support dates are projected and are subject to change or withdrawal without notice.
3 - WdfM - Server has been Withdrawn from Marketing
4 - Defect support provided with IBM Software Support Services for z/OS

• BEST SESSIONS
• 28071 Upgrade to z/OS 2.4: Technical Actions
- - By Marna Walle of IBM
- Pre-2.4 Actions
- - BCP defaults changed for CLOCKxx and other PARMLIB members
- - Increase SMS ACDS space - APAR OA52913 and doc OA55563
- - OA50569 or RACF rule to prevent accidental data set encryption
- - ICSF at HCR77D0 - the CSFPARM must be member of PDS
- - RACF 2.3 included only 3 Certificate Authority digital certificates
- - - Clean out old ones (pre-2.3 included 26 CA certificates)
- - Use Health Check for OpenSSH to see how the upgrade to 7.6p1 in 2.4 affects your shop
- - If BPXPRMxx KERNELSTACKS(BELOW) is specified, change to ABOVE which is only option in 2.4
- CIM Server and RMF (GPMSRVxx) Changed to HTTPS from HTTP
- JES2 Changes
- - If your JES2 exit routines or applications use the IAZDSERV macro with the SSI call 71 or the $DSERV macro, the data area moved to 64-bit from 31-bit storage (or did it?)
- - Is There Time for My Story ?

• BEST SESSIONS
• 28076 What's New in z/OSMF V2R4?
- - By Xiao Zhen Zhu [Joey] of IBM (9 years developing of z/OSMF)
- Ansible collection available to drive z/OSMF REST APIs
- Date created column added to Workflow - yeah!
- Workflow panel toggle to collapse Metadata to increase size of working area - yeah!
- Lite server stage 2 (PH24527) - start only functions you need via z/OSMF UI instead of PARMLIB
- - If using z/OSMF for REST API only, then disable z/OSMF Help to minimize start-up performance
- Compresses transmitted data when reading data set or Unix file
- See APARs for more performance enhancements
- - APAR PH24527, PH12643, PH28267, PI13454
- - Repackaged z/OSMF code in compressed .WAR format to speed Initialization
- SETIZU and SET IZU to change many z/OSMF parameters
- Security Configuration Assistant supports Groups to check and variables
- Diagnostic Assistant - set logging level before collecting data to send to IBM

• BEST SESSIONS
• 27273 ISPF is Dead! Long Live ISPF! 2020 Edition
- - By Tom Conley of Pinnacle Consulting
- - 340 attendees!
- OA59267 available to Define Extended GDG Using ISPF
- Open RFEs and SHARE Requirements to get IBM to add or update support for basic z/OS functions - maybe some will happen
- ISPF Cabal - Tom Conley, Lionel Dyck, several others - trying to keep ISPF relevant for several more years
- CBT USERMOD Collection of ISPF (CUCI [pronounced "kookie"])
- - See File967 for ISPF install
- - 16Nov2017 - V1R0 ISPCMDS table entries with abbreviated commands
- - 24Dec2018 - V1R1 see details in slides
- - 28Jan2019 - V1R2 lots of Edit highlighting for a number of languages; prefix unix path for some ISPF functions
- - 12Jul2020 - V1R3 (total RFEs delivered 23 to date)
- - - edit highlighting for GO (google language)
- - - PDSE V2 allocated via ISPF
- - - see Tom's presentation for other items
- USRCCONF to set more and different defaults than in ISPCCONF configuration dialog
- - column arrangements for mount table and directory list, etc.
- - calendar coloring
- - lots of other great stuff you can standardize for all new users
- UDLIST Searchfor and then sort message to see hits at top

• OTHER SESSIONS OF INTEREST
• 28173 z/OS Keynote … : What Are Those Folks in z/OS Development Really Thinking?
- With Dave Jeffries of IBM, z/OS Development VP
- August 4 Hurricane Isaias passed near POK
- September 22 repeated his session

• 27518 Bit Bucket x'3C'
- ACEECHK Yourself Before You Wreck Yourself
- - By Tom Conley of Pinnacle Consulting
- ACEE is RACF control block defining user and their privileges
- OA53441, OA55163 added support for a new RACF class ACEECHK
- ACEECHK detects changes to ACEE that raise privilege
- Prevents "magic SVC" or other authorized code from gaining system privileges to circumvent security controls
- Before enabling ACEECHK class, apply the following maintenance:
- - DFHSM OA54740, OA55295
- - DFRMM OA57418
- - RACF OA57421
- Before enabling ACEECHK class, Update ISV Products (not a complete list) as well:
- - BMC Mainview for DB2
- - FDR/ABR
- - CA-Disk

• MAJOR z/OS STRATEGY
• IBM and major ISVs have been working on the Common Installation Strategy for years.
- - IBM has been solidly positioning for installation of ServerPac with z/OSMF:
- - Enhanced installation assistance: ServerPac Installation Content Solution on the web.
- - Trial package for installation "at home": to verify setup and validate security requirements.
- - Consistent conference, seminar, and web casts z/OSMF and z/OSMF installation topics
- - Stressed importance of z/OSMF for years.
- - Repeated encouragement to get z/OSMF on least a driving system sandbox.
- IBM and major ISVs and the Common Installation Strategy
- - Focus on simplification for z/OSMF set up:
- - - Setup via z/OS ServerPac since z/OS V2.2.
- - - z/OSMF Lite setup documentation and samples.
- - - z/OSMF Security Configuration Assistant
- - Announcements with continual advertisement of enhanced functions to show z/OSMF value.
- - Rollback of z/OSMF Software Management functions to all supported releases.
- - z/OS V2.3 autostarted at IPL, V2.3 is the minimum supported release as of Sept 2020.
- - Customized Offerings Driver (COD) will start z/OSMF at IPL.
- - IBM and ISVs have been moving aggressively on packaging products into the z/OSMF Software Management Portable Software Instances.
- - Implement z/OSMF Software Management plug-in
- - - ServerPac PSI install
- - - - Test with CICS or recently available Db2 or IMS
- - - Software Update for PTFs and RSUs

• MAJOR z/OS STRATEGY
• [Fort Worth] 27009 Install ServerPac Using z/OSMF Software Management
- - - By Kurt Quackenbush
- - ServerPac in z/OSMF Software Management is the goal, CICS is first, ISVs also involved
- - Software Instance is collection of related software data sets and related files
- - Portable Software Instance (PSI) paxes a Software Instance into a /Archive_Directory with several files
- - Provider supplies an instance that can be downloaded to PC or z/OS with info from Shopz or vendor site
- - Install PSI by deploying
- - - Configure - "draw the picture" of the new environment
- - - - Model on existing or use shipped model
- - - Use direct or Indirect cataloging
- - - PSI laid out after 3 jobs run
- - - Perform Workflows
- - Post-Install Perform Workflows
- - - Setup and configure
- - - Verify configuration Post Install actions
- - Remote system access requires only z/OSMF nucleus and core and Software Management plug-in on remote systems, that is, Sysplexes

• MAJOR z/OS STRATEGY
• [Fort Worth] 27043 Applying PTFs using z/OSMF Software Update
- - - By Kurt Quackenbush of IBM and Dawn DaMore of Broadcom
- - Software Update is "new" - currently a work in progress
- - Part of Software management plug-in
- - SMP/E managed software only
- - Collaboration between Broadcom and IBM
- - Broadcom MSM re-written to provide function under z/OSMF
- - 3 uses - fix problem, recommended by vendor, and required for new hardware or software or functions
- - Different look and feel
- - Deliver corrective updates in Software Update first (August SHARE maybe) for V2.4 and V2.3
- - Install Updates - enter fix ids (PTFs)
- - Verifies fixes are ready to install
- - Preparing updates - apply check, stops at holds (shop can resolve, postpone until after install, or exclude)
- - Run apply check with bypass (running in TSO address space)
- - Summary of actions to come
- - - APPLY
- - - Review post-APPLY output and HOLD files kept in /zosmf data directory
- - - Eventually ACCEPT will be supported

• Z/OS V2R4 UPGRADE
- Challenges
- - No Migration Book
- - User Key 8 Common Usage
- - zCX File System Size
- - Open SSH Upgrade
- - SMB to NFS Migration
- Open SSH Upgrade
- - OA57724 Health Check on V2.3 looks for obsolete features that may be used (not available yet)
- - Copy new version of moduli file to /etc
- - Look at current /etc/ssh ... Configuration files and look for manually changed values
- SMB to NFS Migration (see Earlier Slide for Session Link)
- JES2 Policy Processing Implementation Limited Because of SPOOL Encryption Priority at IBM
- JES2 SPOOL Encryption (OA57466) Now Available as of Sept. 2020
- Other Security Changes (CIM, RMF, etc.) with HTTPS required

• SHARE STRATEGIES
- Digital Badging
- Women in IT
- zNextGen
- Partner Program
- Strategic Partners - In 2019, added Broadcom (a.k.a. CA Technologies)
- Year-Round Education and Training - more Webinars

• SHARE STATUS
- Oct 27, 2020 Virtual Status of SHARE online meeting
- See You at SHARE 2021 Virtual in March 2021 - watch SHARE.org
- See You in Cleveland, Ohio - August 8-13, 2021


The virtual presentation ended about 8:45 PM followed by adjournment.