SPARTA News

May2021
SPARTA President's Corner
contributed by Randy Springs


Here in North Carolina, we are back to varying weather days between 80's during the day to 50's at night, making the decision for air conditioning or heat a daily issue. Hopefully, we can all schedule some vacations this summer that might even involve travel (air, train, car) to a different locale.

I have spent most of March and April away from the office overseeing my wife's medical care at two different hospitals. She had a cardiac event in early March that required me to administer CPR until EMS arrived. I learned many lessons at the hospital about being a patient advocate, and I learned more about her medical progress from her online MyChart than I did from any of her medical care team. She is now at home and expected to make a full recovery.

For the foreseeable future, we will be holding our SPARTA meetings via Zoom format. Hopefully, we can resume meetings at LabCorp in 2022. I hope that everyone is staying safe and healthy.

For our May meeting, the online speaker will be Peter Sharma from Action Software, telling us about their products that detect and manage system events in real time.

Please join your colleagues online at 7 p.m. on Tuesday, May 4, on Zoom. Watch for meeting connection information coming your way soon.


Randy Springs
Truist

Future Speakers
(subject to change)

May 4, 2021 - eventACTION™ z/OS Systems Management by Peter Sharma of Action Software


June 1, 2021 - TBA

We need ideas and volunteers for future speakers. Presentations don't have to be fancy, just informative and interesting. Even a 5 or 10 minute talk can start an interesting interaction. Contact Ron Pimblett by phone as noted below.
2020-2021 SPARTA
Board of Directors
Randy Springs - President
Truist (919) 745-5241
3200 Beechleaf Court, Suite 300
Raleigh, NC 27604
Ron Pimblett - Vice President
MDI Data Systems
Land line 613 599 6970
Mobile 613 981 6919
190 Guelph Private
Kanata, ON K2T 0J7
Chris Blackshire - Secretary
Retired (Dell, Perot Systems, Nortel) (919) nnn-nnnn
street
Durham, NC 27713
Randy Springs - (Acting) Treasurer
BB&T (919) 745-5241
see Randy
Springs earlier
Ed Webb - Communications Director
Retired (SAS Institute Inc.) (919) nnn-nnnn
street
Apex, NC 27523
Mike Lockey - Web Master
Guilford Co. Information Services 336-641-6235
201 N. Eugene St.
Greensboro, NC 27401
Meetings
Coronavirus Change: All meetings for the foreseeable future will be held online via the Zoom App. The link to meeting is sent to SPARTA Mailing list within 24 hours of the meeting time for security reasons. Stay safe.


Meetings are scheduled for the first Tuesday evening of each month (except no meeting in January), with optional dinner at 6:15 p.m. and the meeting beginning at 7:00 p.m.

These monthly meetings usually are held at LabCorp's Center for Molecular Biology and Pathology (CMBP) near the Research Triangle Park (see last page). Take I-40 to Miami Boulevard and go north. Turn right onto T.W. Alexander Drive. Go about a mile or so. Then turn right into LabCorp complex and turn Left to the CMBP Building (1912 T.W. Alexander Drive). In the lobby, sign in as a visitor to see Bill Johnson. Bill will escort you to the conference room.

Call for Articles

If you have any ideas for speakers, presentations, newsletter articles, or are interested in taking part in a presentation, PLEASE contact one of the Board of Directors with your suggestions.


Newsletter e-Mailings


The SPARTA policy is to e-mail a monthly notice to our SPARTA-RTP Group. The newsletter is posted to the website about five (5) days before each meeting so you can prepare. The SPARTA-RTP Group is maintained by Chris Blackshire; if you have corrections or problems receiving your meeting notice, contact Chris at chrisbl@nc.rr.com.

March 2021 "CBT Tape" Shareware Online

The directory and files from the latest CBT tape V501 (dated March 4, 2021) are available from www.cbttape.org.

If you need help obtaining one or more files, contact Ed Webb (see Board of Director's list for contact info).


Minutes of the April 6, 2021 Meeting


• The meeting was called to order at 7:00 PM by Chris Blackshire on behalf of Randy Springs, the SPARTA President.


• This twelfth (April 2020 to April 2021) virtual SPARTA meeting was held via the Zoom Software.

• Eleven (11) people were present at the virtual meeting.

• The business portion of the meeting followed the presentation.

• For the Roundtable, everyone introduced themselves, told where they worked, talked about working from home, and briefly described their job functions and what they've been doing at work and home.

OLD BUSINESS

• The minutes of the March 2, 2021 meeting as published in the April 2021 Newsletter were approved.

• The March 31, 2021 Treasurer's report (no April-March income or expenses) as published in the April 2021 Newsletter was approved. As of March 31, 2021, the current balance was $1,489.66.

• Call For Articles: Articles are needed for this newsletter. If you would like to write an article for this newsletter, please contact Ed Webb. Keep in mind that you don't really need to write the article, it can be an article that you read that you would like to share with the membership.

• The SPARTA Web page is available. To access the SPARTA Web page, point your Web browser to this site: http://www.spartanc.org. Please send any comments or suggestions about the Web page to Mike Lockey. Be sure to check the Web page every once in a while to see any new or changed information.

• 2021 meeting dates, Future Speakers and Topics (subject to change based on internal politics, budget, the weather):


Date

Company

Speaker

Topic

May 4, 2021

Action Software

Peter Sharma

z/OS Event Planning (eventACTION™)

June 1, 2021

Triangle Systems

Jim Ott

IOF New Features

June 29, 2021

TBD

TBD

TBD

August 3, 2021

New Era

Jerry Seefeldt

ICE/Opsys

August 31, 2021

Retired

Ed Webb

SHARE 137 Virtual Conference
Aug. 2-7, 2021

October 5, 2021

Rocket Software

TBD

z/OS Mainframe

November 2, 2021

Watson & Walker

Cheryl Watson
Frank Kyne

z/OS Performance Metrics

December 7, 2021

IBM

Ed Addison

IBM z/OS Software

If you have suggestions about speakers and topics, contact Ron Pimblett.


• The next SPARTA monthly meeting will be held virtually on Tuesday, May 4, 2021.


• The 2021 dues have been suspended (motion passed in the March 2021 monthly meeting).


• Thanks to Duane Reaugh for virtually hosting the meeting via Zoom.


• There are currently 95 people on the SPARTA e-mail distribution list.


• Send any e-mail address changes to Chris Blackshire so he can update the SPARTA distribution List. The SPARTA meeting notices are being sent via a simple distribution list maintained by Chris.


• Randy Springs is looking for a new Treasurer volunteer. He projects about 2 hours per month is needed.
- Contact Randy Springs if you are interested.


• LabCorp Meeting Place Update: No update needed from Bill Johnson.


NEW BUSINESS


• None.


• The Business portion of the meeting ended about 8:45 P.M. (And the meeting also ended at 8:45 p.m.)


• Presentation Topic: SHARE 2020 VIRTUAL (136), March 2-24, 2021

by Ed Webb, Retired from SAS Institute Inc.


AGENDA
• Why Go to SHARE?
• Odds and Ends
• Quotes of Interest
• Best Sessions
• Other Sessions of Interest
• SHARE Status


• Presentation Access - See Below for a full outline of the presentation. See the SPARTA webpage for the complete presentation.


• Contact Info:
Speaker: Ed Webb
Retired from SAS
Senior z/OS Performance Consultant
Email: edwistuo@aol.com


• The April 6, 2021 monthly meeting ended about 8:45 P.M.


Treasurer's Report for April 2021
contributed by Randy Springs


The balance in the account is $1489.66 as of March 31, 2021.

SPARTA Financial Report
4/01/2020 through 03/31/2021


| | |
| --- | --- |
| INCOME | |
| Opening Balance 4/1/2020 | $1429.66 |
| Total Deposits | |
| Food money donated | 0.00 |
| Dues | 60.00 |
| Sponsorships | 0.00 |
| TOTAL INCOME | $60.00 |
| | |
| EXPENSES | |
| Food | 0.00 |
| Web Site | 0.00 |
| Petty Cash | 0.00 |
| Bank Service Charges | 0.00 |
| TOTAL EXPENSE | $0.00 |
| | |
| BANK BALANCE | 1121.95 |
| PETTY CASH on hand | 367.71 |
| TOTAL CASH | $1489.66 |
Items of Interest


SPARTA Schedule and Menu for 2021
contributed by Chris Blackshire

May 4, 2021 - Pizza
June 1, 2021 - Chicken
June 29, 2021 (Special date) - Subs (July 5 holiday is in the July 6 week)
Aug 3, 2021 - BarBQ (SHARE 137, August 08-13, 2021)
Aug 31, 2021 (Special date) - Pizza (Labor Day holiday is Monday Sept 6) - Speaker Ed Webb, topic SHARE 137
Oct 5, 2021 - Chicken
Nov 2, 2021 - Subs
Dec 7, 2021 - BarBQ
Jan 4, 2022 - No meeting!


z/OS 2.5 and How It Will Install

contributed By Ed Webb

Marna Walle of IBM, and a SPARTA presenter, posted this SHARE blog entry on Tuesday, April 20, 2021, providing some questions and answers about installing z/OS 2.5 via the new PSI (Portable Software Instance) ServerPac method using z/OSMF.

" Since we've announced our next big release of z/OS, V2.5, and Martin [Packer] and I had done a podcast of some highlights (Episode 28 The Preview That We Do Anew ), there have been some excellent questions. I think now may be a good time to put them in an article for those that might have a sea of questions.

Q1: I see that z/OS V2.5 will be installable as a z/OSMF ServerPac (also know as a portable software instance). Can I order z/OS V2.4 right now as a z/OSMF ServerPac?

A1: No. z/OS V2.5 will be available as a z/OSMF ServerPac, but z/OS V2.4 will not be a z/OSMF ServerPac. In fact, no Z038 SREL product today is available as a z/OSMF ServerPac. For instance, today, MQ is not available a z/OSMF ServerPac. "

Whether you will install z/OS 2.5 this year or later, it's worth reading the rest of this Marna's Musings blog entry at SHARE.org.


A New Look for the SHARE Website!

contributed By Ed Webb

From Susan Rice, the SHARE Director of IT:

"It has been almost exactly a year since my last update on the Technology Stack. And I am here to tell you the refreshed website is complete and was officially released to the world on April 15, 2021.

When you first arrive at the new website, you'll find easy and intuitive navigation plus more information at your fingertips from the home page. Any fumbling around you may have done before will (hopefully) come to an end, and — for members — you will no longer need two user IDs/passwords between the website and our events.

If you've have not done so yet, click here to take a few minutes and explore the new SHARE.org."

[Editor's Note: Links embedded in earlier SPARTA Newsletters that point to the articles at SHARE website may not work because of the SHARE technology stack upgrade. Let me know if you have trouble finding an article at the new SHARE website.]


Reduce SSL/TLS costs using Crypto Card

Contributed by Ed Webb

"The mainframe is the backbone of the commercial transactional business at many Fortune 500 organizations. Millions of gigabytes of data are flowing between mainframe servers and their client servers on a regular basis. Similarly, SSL/TLS is the backbone of the secure network channel for server-to-server communication, which protects sensitive information. But encrypted workloads can add significant cost if your online SSL/TLS traffic is high because the encryption is done by the General CP (GCP) processor. HSM [Hardware Security Module] or a crypto card can offload SSL/TLS encryption work very effectively from the GCP with the MIPS savings potentially adding up to a million dollars in a mid- to long-term period."

Read this recent Enterprise Tech Journal 2021: Issue 1 article by Ming Lu.


Humor
Wit and Wisdom continued
contributed by Ed Webb


Common sense is the knack of seeing things as they are, and doing things as they ought to be done.
The philosophy of one century is the common sense of the next.
Every great mistake has a halfway moment, a split second when it can be recalled and perhaps remedied.

Faster hardware doesn't solve business problems, unless the business problem is slow hardware.
If you're riding ahead of the herd, take a look back every now and then to make sure it's still there.
A closed mouth gathers no foot.

Don't Forget the Next SPARTA Meeting
Tuesday, May 4, 2021

7 p.m.
Location: Online
Information about access to our online meeting will be sent to our e-mail list by Tuesday, May 6.
Free Food before meeting: Your Food at Your Home

Program:

eventACTION™ z/OS Systems Management
Speaker: Peter Sharma of Action Software

SPARTA Corporate Sponsors: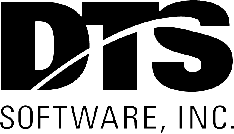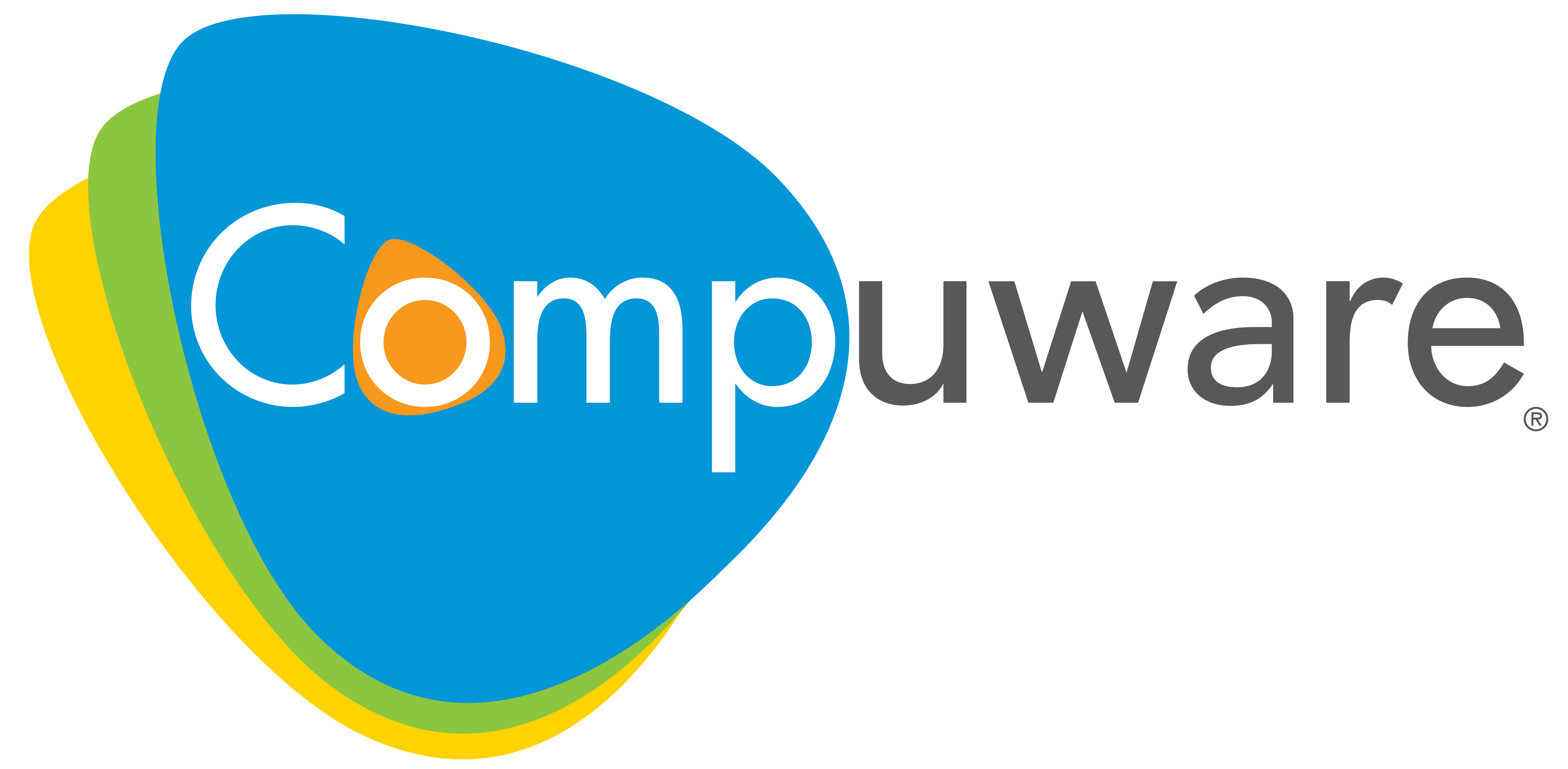 April 2021 Presentation outline
• Presentation Topic: SHARE 2020 VIRTUAL (136), March 2-24, 2021

by Ed Webb, Retired from SAS Institute Inc.


AGENDA
• Why Go to SHARE?
• Odds and Ends
• Quotes of Interest
• Best Sessions
• Other Sessions of Interest
• SHARE Status


• Introduction

• WHY GO TO SHARE?
- z/OS 2.5 Announced first Tuesday of SHARE (March 2, 2021) - What's In It?
- z/OS 2.4 Upgrade Planning and User Experience
- Late-breaking z/OS 2.4 and z/OS 2.3 News
- SHARE Requirements Carry More Weight with IBM than RFEs
- Networking with peers and IBM developers and executives
- - At Fort Worth, Spent an hour in a z/OSMF Lab with the z/OS Architect

• WHY (DO I STILL) GO TO SHARE?
- Because I'm a Z Person who has attended these conferences since 1979; first GUIDE, then SHARE
- Networking with Friends
- Staying Current and Being Re-energized about z/OS
- SHARE Virtual is Cheap (and I Had Permission)

• ODDS AND ENDS
- Curious about some new function, then locate details here:
- - https://www.ibm.com/support/pages/new-function-apars-zos-platform
- RFE 119498 (#17) z/OSMF Workflow, Column of date updated or date created or both - Delivered
- RFE 101870 (#12) IOEFSUTL format and other functions should identify Version of zFS formatted or changed - Uncommitted Candidate
- https://www.ibm.com/support/z-content-solutions/management-services

• QUOTES OF INTEREST
- "z/OSMF is critical to the future of z/OS" - Dave Jeffries, IBM VP z/OS
- "MVS provides the essential operating system services of z/OS. It includes I/O Control Program, the z/OS Unix System Services Kernel, and z/OS XML System Services." - IBM Knowledgecenter per Ed Jaffe

• BEST SESSIONS

All Recorded Sessions and Files are at https://event.share.org/attendee-portal

• 28678 What's New in z/OS 2.5: Winter 2021 Virtual Edition
By Gary Puchkoff of IBM
- - See 2020 Fort Worth Session 26203 What's New in z/OS 2.4: Cowtown Edition for original z/OS 2.4 functions
- - See 2020 Virtual Session 28075 What's New in z/OS 2.4: Virtual Edition for Continuous Delivery enhancements since SHARE in Fort Worth in Late February 2020
- Workload Enablement - Built to Scale and Support Agile business use cases for Hybrid Cloud and A.I. Capabilities
- OS Management Simplification - Easier installation, management, and use of z/OS by admins and developers with no special skills
- Cyberthreat Secure Z and Intelligent Resiliency - Cyber security Systems integrity, heightened application availability, and automated detection and mitigation procedures to resist cyber attacks and maintain exceptionally resilient environments

• z/OS V2.5 Release Overview - Release Highlights
- Feature followed by the Description
- Workload Enablement
- - Workload Enablement: An Application Developer, can treat z/OS the same as any other operating system platform with respect to hybrid cloud deployment, achieving rapid application development and provisioning, demonstrating z/OS's ability to match or exceed any other operating system.
- Intelligent Resiliency
- - Resiliency: An Infrastructure Architect will gain enhanced resiliency capabilities that provide heightened application availability, modernized tools and automated detection/mitigation procedures, enabling them to maintain exceptionally resilient environments in half the time and with reduced skill requirements.
- Cyber Threat Secure Z
- - Security: A Security Architect can leverage cyber security system hardening and analytics to readily exceed regulatory compliance requirements and to provide a new level of cyber resiliency for the enterprise.
- OS Management Simplification
- - Systems Management: An early tenure z/OS System Programmer, can independently, confidently, and successfully deploy, maintain, and manage z/OS (and stack) software functions using guided and customized instructions and workflows.


• IBM Z z/OS Support Summary

Release

z9 EC
z9 BC
WdfM

z10EC
z10BC
WdfM

z196
z114
WdfM

zEC12
zBC12
WdfM

z13
z13s
WdfM

z14
ZR1

z15

End of
Service

Extended
Defect
Support

z/OS V2.1

X

X

X

X

X

X

X

9/18

9/21 (Defect Support)

z/OS V2.2

X

X

X

X

X

X

9/20

9/23 (Generally supported)

z/OS V2.3

X

X

X

X

9/22

9/25 (Generally supported)

z/OS V2.4

X

X

X

X

9/24

9/27 (Generally supported)

z/OS V2.5

X

X

X

9/26

9/29 (Generally supported)
Notes:
1 - All statements regarding IBM's plans, directions, and intent are subject to change or withdrawal without notice.
2 - Extended support dates are projected and are subject to change or withdrawal without notice.
3 - WdfM - Server has been withdrawn from Marketing
4 - Defect support provided with IBM Software Support Services for z/OS

• BEST SESSIONS Continued

• 28678 What's New in z/OS 2.5: Winter 2021 Virtual Edition
- IBM z15 Support
- - DFSort Accelerator (SORTL on z15 only)
- - System Recovery Boost now includes Sysplex Partitioning, CF structure Recovery, CF data sharing member recovery, HyperSwap, RMF Reporting
- ICSF is changing how Cryptographic HardWare support is delivered
- - No more web deliverables. ICSF will ship new HW support via APARs with SMP/E FIXCAT tags.
- - New ICSF FMIDs will be delivered with new z/OS releases only. Older FMIDs will remain in service as appropriate.
- - HW exploitation on older z/OS releases will be via updates to HCR77D1 only.

• z/OS V2.5 Release Overview
- Scalability & Performance: VTOC I/O, zHyperLink write Stats, WLM batch improv., IWQ for zCX, TCT, RMF…
- Availability: ARM, Anomaly Mitigation, Catalog improvements, logical corruption protection, system recovery boost, CF monopolization avoidance…
- Systems Management: z/OSMF install of products/fixes, DFSMShsm UNIX individual file backup and to new directory, Multiple NFS servers on a system, JES2 MASwide policy support, CP&M time limits, zWIC, SDSF SRB displays, DFSMSrmm z/OSMF plug-in...
- Networking: SMC-Rv2, TLS V1.3, zERT, Sysplex Network Health, stack services…
- Enhancing Security: PassTicket Improv, spool encrypt, Certificate simplification, FIPS, Data Privacy for Diagnostics, TCT full volume dump, zACS…
- Application Development: z/OS Container Extensions, Web Enablement toolkit, OAM with DB2, ISPF, ABO, Java, Node.js, Python, Go…
- Usability and Skills: z/OSMF Desktop filter and type ahead, Workflow management and logging, simpler configuration, performance improvements, SCA for external apps, Diagnostic Assist, Sysplex Mgmt and Policy Editor, Console UI enhancements, zMSC, …

• Usability & Skills
- IBM z/OS Management Services Catalog – Planned new plugin
z/OS Management Services Catalog in z/OSMF plans to leverage the power of z/OSMF workflows to enable system programmers to run services that help complete z/OS management tasks faster and with fewer errors.
- - Experienced z/OS system programmers are planned to be able to create a catalog of customized services, each written with unique institutional knowledge, protocols, and processes.
- - These services can then be run by less experienced colleagues.
- - IBM plans to provide an initial set of services to help z/OS system programmers of all skill levels get started, demonstrate accepted practices, and simplify information sharing.
- - - Such as grow a ZFS.
- Capabilities:
- - Planned are a powerful graphical interface for creating new services, editing IBM-provided services, and updating existing services
- - Step-by-step guidance for completing z/OS management tasks
- - History of all services performed on a system is planned

You can learn more and watch for future developments on the release at the z/OS Management Services Catalog content page.

• 28634 - Highlights of Upgrading to z/OS V2.4 and Beyond
By Marna Walle of IBM
- z/OS 2.4 Reminders
- - Priced - z/OS Authorized Code Scanner
- - Deleted - BookManager Read….
- - Last order will be produced in Jan. 2022 - so get V2R4 before 2022; end of service in 2024
- - Cryptographic Support (HCR77D1) was available after 30Sep2019 but HCR77D0 is part of z/OS 2.4
- - no Upgrade book, use GitHub to get z/OSMF Workflow, workflow can be upgraded if IBM updates the Workflow
- z/OS 2.5
- - Ordering starts in Sep. 2021; end of service in 2026
- - HCR77D2 ICSF is part of z/OS 2.5 and will be upgraded via PTFs for new Hardware support - No web deliverable
- - JES2 Level z11 no longer supported, must be at z22
- - no DASD size changes between 2.4 and 2.5
- - no zEC12 and zBC12 support
- - IBM.TargetSystem-RequiredService.zOS25 is FIXCAT
- Big Migs [Migration Actions] for z/OS 2.5
- - z/OSMF ServerPac driving system requirement
- - JES2 moved to Level z22
- - Use SAF-based security for SDSF functions
- - No ISFPARMS or ISFPRMxx security
- - HFS removed
- - JES3 last release
- Upgrade Workflow APAR OA60711 (for 2.3 and 2.4 as well)
- - Not on GitHub, instead IBM Service will support via PTFs
- - /usr/lpp/bcp/upgrade will have upgrade [a.k.a. Migration] workflows
- - zOS_V2.5_from_V2.4_Upgrade_Workflow_V1.0.xml
- - zOS_V2.5_from_V2.3_Upgrade_Workflow_V1.0.xml
- - z15_zOS_Upgrade_Workflow.xml
- - PTF UJ05021 (7B0 z/OS 2.3) and PTF UJ05022 (z/OS 2.4) available as of March 18, 2021
- Driving System Requirement Change for z/OS 2.5
- ServerPac for z/OS 2.5 is a Portable Software Instance for z/OSMF installation
- Must have z/OSMF on Driving System with Software Management functions enabled
- z/OSMF ServerPac - Dec. 2019 for CICS, Aug. 2020 Db2 and IMS, Sept 2021 z/OS 2.5 (slide 20)
- MQ comes with z/OS SREL change
- CustomPac ServerPac (legacy ServerPac) - Jan. 2022 withdrawn for 2.4 and 2.5 for all SRELs

• 28637 - z/OSMF V2R4 Implementation and Configuration
By Xiao Zhen Zhu [Joey] of IBM (10 years developing z/OSMF)
- z/OSMF V2R4 Lite Configuration
- - z/OSMF nucleus
- - 9 z/OSMF Core Services - each separately documented
- - 11 z/OSMF Optional Services - each separately documented
- - Advanced configuration moved to later chapter of Config Guide
- https://ibm.github.io/zOSMF/ is the z/OSMF One Stop Hub
- z/OSMF Security Configuration Assistant
- - PH29907 Feb. 2021 SCA now supports External Products if product ships a JSON-format Security Descriptor File
- - SDSF SCA function coming in z/OS 2.5 since SDSF requires SAF-based security
- z/OSMF Nucleus setup
- - Verify Java 8 64-bit level
- - IZUNUSEC job to setup security
- - Create z/OSMF data file system (IZUMKFS) /global/zosmf/
- - Make sure z/OSMF data file system is added to BPXPRMxx so it's mounted at IPL
- - Update PROCLIB with z/OSMF procedures
- - Start z/OSMF

• 28623 z/OS Communication Server Update
by Sam Reynolds of IBM
- z/OS Encryption Readiness Technology (zERT)
- - z/OSMF zNA plug-in for analyzing SMF 119 Type 11 zERT records
- - zERT Aggregation Recording Interval (new in 2.3 and 2.4) to reduce volume of SMF 119 records with new Type 12
- - zERT SoD in z/OS 2.5 to support policy-based enforcement of rules in realtime - Coming soon!
- - - uses Network Configuration Assistant (z/OSMF) to create rules
- - - puts rules into Policy Agent and installs into the TCP/IP stack
- - - Actions taken to report violations, and later, if you choose, terminate connection
- IPSec certificate reporting enhancements in z/OS 2.5
- - AT-TLS and IPSec certificate diagnostics
- - Share Memory Communications V2 (SMCv2)
- TCP/IP initialization complete or is it?
- - EZAIN11I All services…available but Dynamic VIPA and PAGENT and other servers may not be ready yet
- - In z/OS 2.5, new messages (and ENF signals) to say we are really really initialized
- - EZD1314I TCP/IP and Extended Services are now initialized for Stack: tcpstackname
- - Eventual action messages to provide reason for delays EZD1315E…
- - Defaults should be good for most environments but GLOBALCONFIG statements can tweak settings
- Function removals in z/OS 2.5 - see list in presentation
- - TN3270E Telnet Server, FTP SERVER, and DCAS now require ATTLS - old native TLS/SSL will not work
- - Follow Comm Server on new IBM Communities https://www.ibm.com/community/z/software/comm-server/

• 28641 - Hidden Treasures in z/OS (a.k.a. Bit Bucket x'3D')
- SHARE 2021 Virtual Summit Best Session Awards for each speaker
- ISPF Crazies by Tom Conley
- - CUCI (Kookie) CBT file967 www.cbttape.org
- - Jan. 2021 V1R4 including JSON Highlighting, other enhancements
- - Feb. 2021 V1R5 including SAS and XMLASCII highlighting
- - Feb. 2021 Revised previous changes based on feedback

- That Really Ticks Me Off (Proportional fonts madness) by Ed Jaffe
- - Hardware/software problem reporting/tracking system should support monospaced fonts
- - IBM's Cognitive Support Portal doesn't support embedded screen shots (Quill-based); can upload as jpg or pdf
- - What about text-based info?
- - Pasted text is always proportional, garbles monospaced fonts
- - IBM explained how to force monospaced fonts - ``` monospaced text ```
- - That is: triple back ticks, then monospaced text, then triple back ticks (back tick on same key as tilde)

- Analysts Killing Mainframe by Sam Knutsen
- - Perception is that analysts never say anything good about the mainframe. Is it true?
- - Gartner and Forrester are major analysts
- - - Very hard to find research on Mainframe
- - - Mike Chuba and Thomas Klinect of Gartner - Chuba mainframe hardware focus in the past, Klinect also does good work
- - - Publishes MIPS charts for IBM Mainframes
- - - G00383838 Leaving IBM? Better look at the paper first
- - compare.com/mainframe-economics by Dr. Rubin
- - - Every $1 on infrastructure costs, mainframe organizations earn $10.55 versus non-mainframe

• OTHER SESSIONS OF INTEREST

• 28639 Install ServerPac Using z/OSMF Software Management
- By Kurt Quackenbush of IBM

• 28638 Applying PTFs using z/OSMF Software Update
- By Kurt Quackenbush of IBM

• 28688 Unmasking ZOROW - The Legend of z/OSMF Workflow
- By Hiren Shah of IBM

- Z Open Repository of Workflows (ZOROW)
- - Vendors and System Programmers to contribute and share z/OSMF Workflows
- - z/OSMF required for ServerPac install of z/OS 2.5
- - Samples provided by IBM and at ZOROW

• 28640 - Watson & Walker zRoadShow
- by Frank Kyne and Cheryl Watson of Watson and Walker
215 attendees
- SMF Topics
- What's New in z/OS 2.5 SMF? See links on slide 22 or Gary Puchkoff's slides in Session 28678
- SMF documentation - new naming
- - see Changes section in each manual for Continuous Delivery updates
- See SMF Reference Summary at W&W Publications for 219 SMF record types from IBM and vendors

• Attendee Portal Picture (diagram not copied)

• SHARE STRATEGIES
- Digital Badging
- Women in IT
- zNextGen
- Partner Program
- Strategic Partners - In 2019, added Broadcom (a.k.a. CA Technologies)
- Year-Round Education and Training - more Webinars

• SHARE STATUS
- April 26, 2021 Virtual Status of SHARE online meeting
- Register Here (See PDF on SPARTA web page)
- See You at SHARE 2021 Virtual in August 2021 - watch www.SHARE.org
- See You in person in ???? in March 2022


The virtual presentation ended about 8:30 PM followed by the business meeting.