SPARTA News

October 2021
SPARTA President's Corner
contributed by Randy Springs


October brings cooler days, the World Series, and the start of basketball practices at our local colleges. It also means the resumption of the North Carolina State Fair, after a one-year absence. Lots of opportunities to relax and prepare for the holiday season while finalizing systems in preparation for change freezes.

This month, we will again be holding our SPARTA meetings via Zoom format. Due to the virtual format, we have suspended the dues requirement for 2021.

For our October meeting, join us for a presentation from Ron Hilton, co-founder and CEO of Proximal Systems, who will be sharing information on their product offerings to offload the mainframe to the cloud. Invite your fellow systems programmers to join us for networking and information.

Please join your colleagues online at 7 p.m. on Tuesday, October 5, on Zoom. Watch for meeting connection information coming your way soon.


Randy Springs
Retired (previously Truist)

Future Speakers
(subject to change)

October 5, 2021 - "Big Iron" Meets The Cloud by Ron Hilton of Proximal Systems


November 2, 2021 - Z Performance by Frank Kyne of Watson & Walker


December 7, 2021 - Tuning CICS PS by Ezriel Gross of Rocket Software

We need ideas and volunteers for future speakers. Presentations don't have to be fancy, just informative and interesting. Even a 5 or 10 minute talk can start an interesting interaction. Contact Ron Pimblett by phone as noted below.
2020-2021 SPARTA
Board of Directors
Randy Springs - President
Retired (Truist) (919) nnn-nnnn
street
Raleigh, NC 27604
Ron Pimblett - Vice President
MDI Data Systems
Land line 613 599 6970
Mobile 613 981 6919
190 Guelph Private
Kanata, ON K2T 0J7
Chris Blackshire - Secretary
Retired (Dell, Perot Systems, Nortel) (919) nnn-nnnn
street
Durham, NC 27713
Randy Springs - (Acting) Treasurer
Retired (Truist) (919) nnn-nnnn
see Randy
Springs earlier
Ed Webb - Communications Director
Retired (SAS Institute Inc.) (919) nnn-nnnn
street
Apex, NC 27523
Mike Lockey - Web Master
Guilford Co. Information Services 336-641-6235
201 N. Eugene St.
Greensboro, NC 27401
Meetings
Coronavirus Change: All meetings for the foreseeable future will be held online at 7 p.m. via the Zoom App. The link to meeting is sent to SPARTA Mailing list within 24 hours of the meeting time for security reasons. Stay safe.


Meetings are scheduled for the first Tuesday evening of each month (except no meeting in January), with optional dinner at 6:15 p.m. and the meeting beginning at 7:00 p.m.

These monthly meetings usually are held at LabCorp's Center for Molecular Biology and Pathology (CMBP) near the Research Triangle Park (see last page). Take I-40 to Miami Boulevard and go north. Turn right onto T.W. Alexander Drive. Go about a mile or so. Then turn right into LabCorp complex and turn Left to the CMBP Building (1912 T.W. Alexander Drive). In the lobby, sign in as a visitor to see Bill Johnson. Bill will escort you to the conference room.

Call for Articles

If you have any ideas for speakers, presentations, newsletter articles, or are interested in taking part in a presentation, PLEASE contact one of the Board of Directors with your suggestions.


Newsletter e-Mailings


The SPARTA policy is to e-mail a monthly notice to our SPARTA-RTP Group. The newsletter is posted to the website about five (5) days before each meeting so you can prepare. The SPARTA-RTP Group is maintained by Chris Blackshire; if you have corrections or problems receiving your meeting notice, contact Chris at chrisbl@nc.rr.com.

March 2021 "CBT Tape" Shareware Online

The directory and files from the latest CBT tape V501 (dated March 4, 2021) are available from www.cbttape.org.

If you need help obtaining one or more files, contact Ed Webb (see Board of Director's list for contact info).


Minutes of the August 31, 2021 Meeting


• The meeting was called to order at 7:03 PM by Randy Springs, the SPARTA President.


• This seventeenth (April 2020 to "virtual" September 2021) virtual SPARTA meeting was held via the Zoom Software. The Sept. meeting was re-scheduled from Sept 7 to Aug 31 because of the Labor Day Holiday on Sept. 6.

• Fifteen (15) people were present at the virtual meeting.

• The business portion of the meeting was followed by the presentation.

• For the Roundtable, everyone introduced themselves, told where they worked, talked about working from home, and briefly described their job functions and what they've been doing at work and home.

OLD BUSINESS

• The minutes of the August 3, 2021 meeting as published in the September 2021 Newsletter were approved.

• The August 31, 2021 Treasurer's report (no August income or expenses) as published in the September 2021 Newsletter was approved. As of August 31, 2021, the current balance was $1,489.66.

• Call For Articles: Articles are needed for this newsletter. If you would like to write an article for this newsletter, please contact Ed Webb. Keep in mind that you don't really need to write the article, it can be an article that you read that you would like to share with the membership.

• The SPARTA Web page is available. To access the SPARTA Web page, point your Web browser to this site: http://www.spartanc.org. Please send any comments or suggestions about the Web page to Mike Lockey. Be sure to check the Web page every once in a while to see any new or changed information.

• 2021 meeting dates, Future Speakers and Topics (subject to change based on internal politics, budget, the weather):


| | | | |
| --- | --- | --- | --- |
| Date | Company | Speaker | Topic |
| October 5, 2021 | Proximal Systems | Ron Hilton | Cloud Proxy |
| November 2, 2021 | Watson & Walker | Frank Kyne | Z Performance |
| December 7, 2021 | Rocket Software | Ezriel Gross | Tuning CICS PS |

If you have suggestions about speakers and topics, contact Ron Pimblett.


• The next SPARTA monthly meeting will be held virtually on Tuesday, October 5, 2021.


• The 2021 dues have been suspended (motion passed in the March 2021 monthly meeting).


• Thanks to Randy Springs for online hosting the August 31 meeting via Zoom.


• There are currently 94 people on the SPARTA e-mail distribution list.


• Send any e-mail address changes to Chris Blackshire so he can update the SPARTA distribution List. The SPARTA meeting notices are being sent via a simple distribution list maintained by Chris.


• Randy Springs is looking for a new Treasurer volunteer. He projects about 2 hours per month is needed.
- Contact Randy Springs if you are interested.


• LabCorp Meeting Place Update: No update needed from Bill Johnson.


• In person meeting discussion (depending on vaccinations and room availability, probably Feb. 2022)


NEW BUSINESS


• None.


• The Business portion of the meeting ended about 7:30 P.M.


• Presentation Topic: SHARE 2021 VIRTUAL (137), August 9-13, 2021

by Ed Webb, Retired from SAS Institute Inc.


AGENDA
• Why Go to SHARE?
• Quotes of Interest
• Odds and Ends
• Best Sessions
• SHARE Status


• Presentation Access - See Below for a full outline of the presentation. See the SPARTA webpage for the complete presentation.


• Contact Info:
Speaker: Ed Webb
Retired from SAS
Senior z/OS Systems Consultant
Email: edwistuo@aol.com


• The August 31, 2021 monthly meeting ended about 8:45 P.M.


Treasurer's Report for September 2021
contributed by Randy Springs


The balance in the account is $1489.66 as of September 30, 2021.

SPARTA Financial Report
4/01/2021 through 09/30/2021


| | |
| --- | --- |
| INCOME | |
| Opening Balance 4/1/2021 | $1489.66 |
| Total Deposits | |
| Food money donated | 0.00 |
| Dues | 0.00 |
| Sponsorships | 0.00 |
| TOTAL INCOME | $0.00 |
| | |
| EXPENSES | |
| Food | 0.00 |
| Web Site | 0.00 |
| Petty Cash | 0.00 |
| Bank Service Charges | 0.00 |
| TOTAL EXPENSE | $0.00 |
| | |
| BANK BALANCE | 1121.95 |
| PETTY CASH on hand | 367.71 |
| TOTAL CASH | $1489.66 |
Items of Interest


SPARTA Schedule and Menu for 2021
contributed by Chris Blackshire

Oct 5, 2021 - Chicken
Nov 2, 2021 - Subs
Dec 7, 2021 - BarBQ
Jan 4, 2022 - No meeting!


Structured Programming and Software

contributed By Ed Webb

Here's an interesting interview with Phil Teplitzky, an early user of Structured Programming techniques.

"Phil Teplitzky: Well, it's interesting. I got a graduate degree in computer science back in 1976 and there were only mainframes in 1976. My degree specialty was structured programming and design, so I actually was one of the earliest adopters of building quality systems based on software metrics with a subspecialty in problem solving and general systems theory. So, my first job out of graduate school was on a mainframe, of course, and I was one of those people that you hear about in legend that started punching cards. I punched cards and had hanging chads before anyone had heard of it. [Laughter] "

Read the rest of this Tech Channel interview about structured programming, COBOL, and mainframe history at https://techchannel.com/Enterprise/8/2021/phil-teplitzky.


Cryptojacking Threats

contributed By Ed Webb

As if we don't have enough to worry about, here's another security issue to watch for: cryptojacking.

" Your company's resources may be currently used to mine cryptocurrencies and you may not even know it. Several new cryptojacking malware programs that work in the background on behalf of a malicious hacker are being installed on vulnerable systems. These malware programs make money for the hacker by performing mining functions.

....

There are two primary ways in which the cryptojacking malware can run on your systems. First, like many malware programs, one method of infection is through some kind of phishing scheme where you click on a link in your email, only to have cryptojacking malware installed on your computer. It can run in the background indefinitely unless you discover it and take actions to remove it.

Another vector for cryptojacking is through drive-by infections where parts of a malware program are installed on web sites as JavaScript so when you visit the site, the malware runs in your browser. There is no code installed on your system, but your computer resources are still being consumed by the malware actively running. These background tasks can remain long after you close the browser window because they run as hidden pop- ups, frequently hiding behind other icons on your desktop. "

Read more about the impact of cryptojacking in this article by S. Michael Benson in Enterprise Executive 2021: Issue 4.


The Foundation of the Internet: TCP/IP Turns 40

Contributed by Chris Blackshire

Here's an interesting and important history for us to consider from an article by Benj Edwards, Sept 1, 2021, at howtogeek.com.

"40 years ago—in September 1981—DARPA published the finalized specifications of the TCP/IP protocol suite, which defines the basic rules for how the internet works. While TCP/IP didn't become widely adopted until 1983, this milestone can help us understand why TCP/IP was so important.

What Is TCP/IP?

TCP/IP is a protocol suite consisting of two main protocols conceived by Vint Cerf and Bob Kahn, Transmission Control Protocol (TCP) and Internet Protocol (IP). Internet Protocol defines addressing and routing—how packets of data flow through the network. The Transmission Control Protocol handles making connections and ensuring data packets get to their proper destination. The two protocols work together to create the foundation of the modern internet.

Why Was TCP/IP Created?

Before the internet, the US Department of Defense (through ARPA), created a computer network called ARPANET that linked US government and university computers around the country. ARPANET came online in 1969. Prior to TCP, ARPANET used a protocol called NCP (Network Control Program) for making connections between machines on the network.

[snip]

How Does TCP/IP Work?

TCP and IP are two separate technologies that work together, hand-in-hand, to achieve reliable connections through a heterogeneous (many different types of computers and links) computer network.

[snip]

When Did TCP/IP Come Into Use?

While in development, TCP/IP came into experimental use as early as 1973. As its creators continued to refine the protocols, Internet Protocol (IP) went from version 1 to version 4 by 1981, which is still the version of IP still widely used today.

[snip]

The Future of TCP/IP

Currently, most of the internet runs on Internet Protocol version 4, commonly called "IPv4." But there's a newer version called "IPv6," introduced in 1998, that is slowly rolling out over time (very slowly). Among IPv6's most important features is support for 128-bit addresses, allowing for 340 trillion trillion trillion devices with unique IP addresses on the network.

In contrast, IPv4 supports 32-bit addressing, allowing over 4.2 billion IP addresses. While 4.2 billion sounds like a lot, we've already reached the limit of IPv4 addresses assigned some time within the 2010s, depending on how you choose to measure it.

Luckily, IPv4 and IPv6 are interoperable, so computer vendors, internet hosts, and assigning authorities have some breathing room while making the transition to IPv6 over time. Even with all its improvements, IPv6 traces it architecture back to the same research started by Cerf and Evans in 1973 and finalized in 1981. That's quite a legacy. Happy Birthday, TCP/IP!"

Read the full howtogeek article at The Foundation of the Internet: TCP/IP Turns 40.


Humor
Wit and Wisdom continued
contributed by Ed Webb


A great deal of what we see depends on what we are looking for.
A small river will carry a lot of water if it keeps running.
Most people are willing to meet each other halfway...but most people are pretty poor judges of distance.

It's not the load that breaks you down, it's the way you carry it.
One of the advantages of being disorderly is that one is constantly making exciting discoveries.
Whatever advice you give, be brief.


Don't Forget the Next SPARTA Meeting
Tuesday, October 5, 2021

7 p.m.
Location: Online
Information about access to our online meeting will be sent to our e-mail list by Tuesday, October 5.
Free Food before meeting: Your Food at Your Home

Program:

"Big Iron" Meets The Cloud
Speaker: Ron Hilton of Proximal Systems

SPARTA Corporate Sponsors: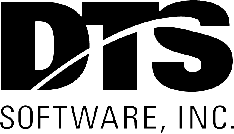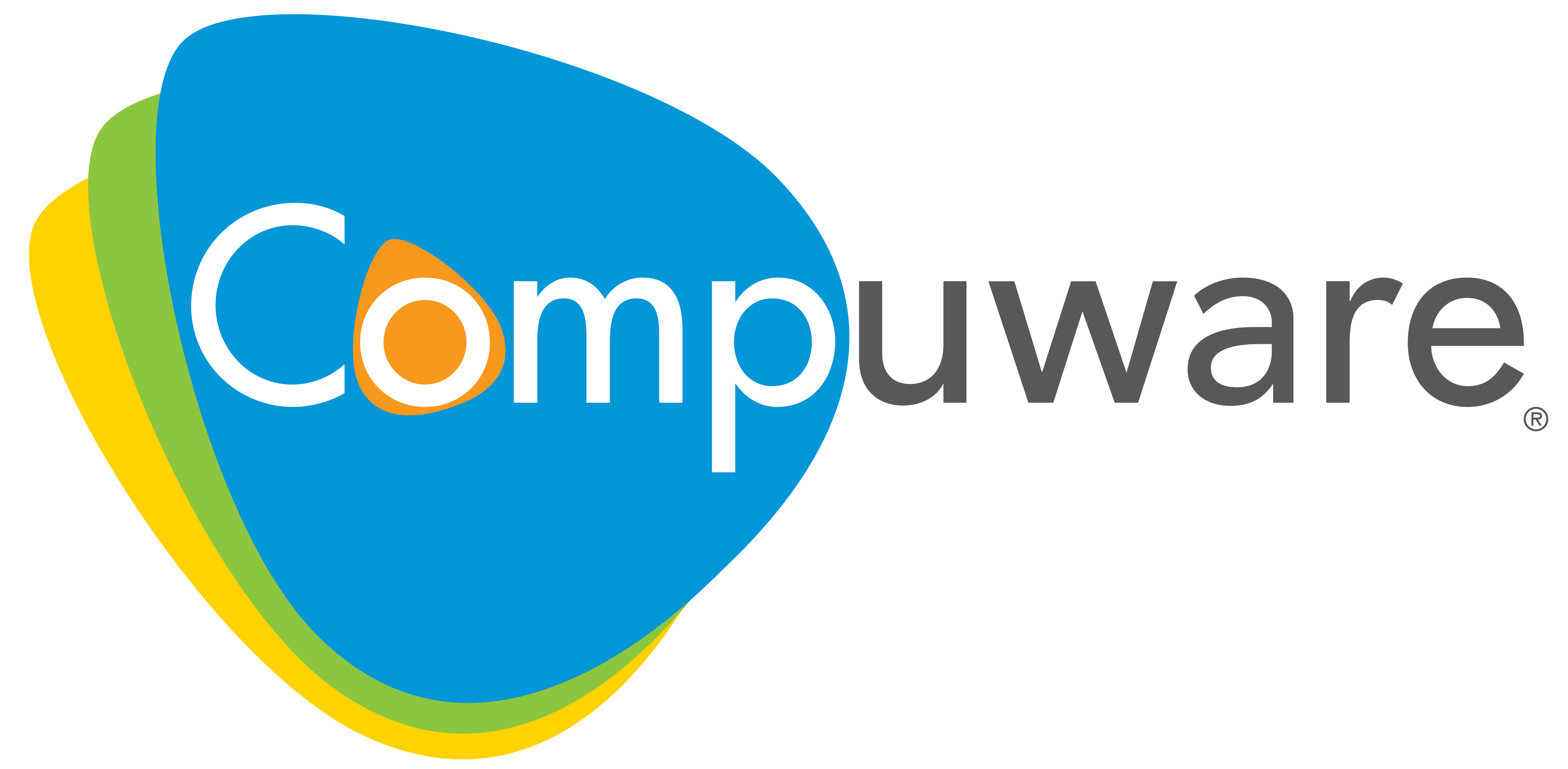 September 2021 Presentation outline
• Presentation Topic: SHARE 2021 VIRTUAL (137), August 9-13, 2021

by Ed Webb, Retired from SAS Institute Inc.


AGENDA
• Why Go to SHARE?
• Quotes of Interest
• Odds and Ends
• Best Sessions
• SHARE Status

• WHY GO TO SHARE?
- z/OS 2.5 Preview Announced first Tuesday of SHARE (March 2, 2021) - What's Planned?
- z?OS 2.5 Announcement Just before this SHARE started - What's In It?
- z/OS 2.5 Upgrade Planning and User Experience (no U.E. this SHARE)
- Late-breaking z/OS 2.4 and z/OS 2.3 News
- SHARE Requirements Carry More Weight with IBM than RFEs
- Networking with peers and IBM developers and executives
- At Fort Worth, Spent an hour in a z/OSMF Lab with the z/OS Architect

• WHY (DO I STILL) GO TO SHARE?
- Because I'm a Z Person who has attended these conferences since 1979; first GUIDE starting in 1979, then SHARE in 1999
- Networking with Friends and Vendors
- Staying Current and Being Re-energized about z/OS
- SHARE Virtual is Cheap (and I Had Permission)

• QUOTES OF INTEREST
- - "Today is our first day back in the [POK] lab" - Dave Jeffries, IBM VP z/OS on Monday, August 9, 2021 (first day of SHARE Live!)
- - "MVS provides the essential operating system services of z/OS. It includes I/O Control Program, the z/OS Unix System Services Kernel, and z/OS XML System Services." - IBM Knowledgecenter per Ed Jaffe

• ODDS AND ENDS
- Curious about some new z/OS function? Then locate details here: https://www.ibm.com/support/pages/new-function-apars-zos-platform
- RFE 119498 (#17) z/OSMF Workflow, Add column of date updated or date created or both - Delivered in 2020
- RFE 101870 (#12) IOEFSUTL format and other functions should identify Version of zFS formatted or changed - Uncommitted Candidate
- z/OS Management Services Catalog https://www.ibm.com/support/z-content-solutions/management-services
- zCX Growth - no longer requires hardware option on z15 (monthly license)
- IBM Container Hosting Foundation + IBM Container Repository
-- Container Registry - trusted registry for open-source container images
-- built by IBM and scanned by IBM, not supported by IBM https://ibm.biz/zregeap
- Proactive Resilience Discovery Workshop offering - free IBM offering
-- contact zos@ibm.com

• SHARE 2021 VIRTUAL EVENT On-Demand and Live!
- On-Demand is available now (starting August 3, 2021)
- Live! is 5 consecutive days August 9-13 (sessions recorded and available)
- 45 minute sessions - audio access as well as chat
- SHARE Partners with dedicated sessions on Mon., Wed., and Thur.
- SHARE staff in each session
- backstage and public chat are available

• BEST SESSIONS

• What's New in z/OS 2.5: Summer 2021 Virtual Edition
- By Gary Puchkoff of IBM (177+ attendees)

• IBM z/OS V2.5 Release Overview - z/OS Support Summary


Release

z9 EC
z9 BC
WdfM

z10EC
z10BC
WdfM

z196
z114
WdfM

zEC12
zBC12
WdfM

z13
z13s
WdfM

z14
ZR1

z15

End of
Service

Extended
Defect
Support

z/OS V2.1

X

X

X

X

X

X

X

9/18

9/21 (Defect Support)

z/OS V2.2

X

X

X

X

X

X

9/20

9/23 (Generally supported)

z/OS V2.3

X

X

X

X

9/22

9/25 (Generally supported)

z/OS V2.4

X

X

X

X

9/24

9/27 (Generally supported)

z/OS V2.5

X

X

X

9/26

9/29 (Generally supported)

Notes:
1 - All statements regarding IBM's plans, directions, and intent are subject to change or withdrawal without notice.
2 - Extended support dates are projected and are subject to change or withdrawal without notice.
3 - WdfM - Server has been withdrawn from Marketing
4 - Defect support provided with IBM Software Support Services for z/OS

• z/OS V2.5 Release Overview - Release Highlights
Feature - - - - > > > > > Description
- Workload Enablement: Workload Enablement: An Application Developer, can treat z/OS the same as any other operating system platform with respect to hybrid cloud deployment, achieving rapid application development and provisioning, demonstrating z/OS's ability to match or exceed any other operating system.
- Intelligent Resiliency: Resiliency: An Infrastructure Architect will gain enhanced resiliency capabilities that provide heightened application availability, modernized tools and automated detection/mitigation procedures, enabling them to maintain exceptionally resilient environments in half the time and with reduced skill requirements.
- Cyber Threat Secure Z: Security: A Security Architect can leverage cyber security system hardening and analytics to readily exceed regulatory compliance requirements and to provide a new level of cyber resiliency for the enterprise.
- OS Management Simplification: Systems Management: An early tenure z/OS System Programmer, can independently, confidently, and successfully deploy, maintain, and manage z/OS (and stack) software functions using guided and customized instructions and workflows.

• z/OS V2.5 Release Overview
- Usability and Skills: z/OSMF Desktop filter and type ahead, Workflow management and logging, simpler configuration, performance improvements, SCA for external apps, Diag Assist, Sysplex Mgmt and Policy Editor, Console UI enhancements, zMSC, …
- Scalability & Performance: VTOC I/O, zHyperLink write Stats, WLM batch improv., IWQ for zCX, TCT, RMF…
- Availability: Arm, Anomaly Mitigation, Catalog improvements, logical corruption protection, system recovery boost, CF monopolization avoidance…
- Systems Management: z/OSMF install of products/fixes, DFSMShsm UNIX individual file backup and to new directory, Multiple NFS servers on a system, JES2 MASwide policy support, CP&M time limits, zWIC, SDSF SRB displays, DFSMSrmm z/OSMF plug-in...
- Networking: SMC-Rv2, TLS V1.3, zERT, Sysplex Network Health, stack services…
- Data Serving & Storage: Logical Corruption Protection, Transparent Cloud Tiering (TCT), TCT full volume dump, Object Access Method (OAM), DFSMShsm UNIX file backup enhancements, DFSMShsm UNIX individual file backup and to new directory …
- Enhancing Security: PassTicket Improv, spool encrypt, Certificate simplification, FIPS, Data Privacy for Diagnostics, TCT full volume dump, zACS…
- Application Development: z/OS Container Extensions, Web Enablement toolkit, OAM with DB2, ISPF, ABO, Java, Node.js, Python, Go…

• MVS Program: Latest Trends
- z/OS V2R5 becomes generally available in late September 2021
- - After January 2022, all SRELs must be installed using z/OSMF Software Management
- z/OS Container Extensions (zCX – Linux Docker containers running on z/OS)
- - New IBM container registry enhances customer trust in this technology
- Modernization, simplification, automation e.g., via Ansible – z/OSMF integration
- z/OS Data Set File System, native z/OS containers, cloud storage for z/OS data
- Cloud provisioning and management of z/OS middleware using z/OSMF
- Cyber resiliency, pervasive encryption, anomaly mitigation e.g., using Predictive Failure Analysis, System Recovery Boost, Run-Time Diagnostics, etc.
- Post-SHARE (Aug 23rd) announcement of new IBM Telum Processor for IBM Z – an 8-core, 7nm microprocessor with transparent main-memory encryption, 1.5X cache of z15, and > 6 TFLOPs AI acceleration per chip.

• Usability & Skills
- IBM z/OS Management Services Catalog – Planned new plugin
- - z/OS Management Services Catalog in z/OSMF plans to leverage the power of z/OSMF workflows to enable system programmers to run services that help complete z/OS management tasks faster and with fewer errors.
- - - Experienced z/OS system programmers are planned to be able to create a catalog of customized services, each written with unique institutional knowledge, protocols, and processes.
- - - These services can then be run by less experienced colleagues.
- - - IBM plans to provide an initial set of services to help z/OS system programmers of all skill levels get started, demonstrate accepted practices, and simplify information sharing.
- - - - Such as grow a ZFS.
- - Capabilities:
- - - Planned are a powerful graphical interface for creating new services, editing IBM-provided services, and updating existing services
- - - Step-by-step guidance for completing z/OS management tasks
- - - History of all services performed on a system is planned
- - You can learn more and watch for future developments on the release at the z/OS Management Services Catalog content page.

• BEST SESSIONS Continued

• Upgrading to z/OS V2.5 (Planning and Tech Actions)
- - By Marna Walle and Mark Wallen of IBM (134 attendees)
- - z/OS 2.4 Reminders
- - Big Migs [Upgrade Actions] for z/OS 2.5
- - Ordering starts in mid-September 2021; end of service in 2026

• More Ways to Manage Your z/OS with SDSF for z/OS V2R5
- - By Rob Scott of Rocket and Gary Puchkoff of IBM (130 attendees)
- - - Architectural Changes

• Introducing the Data Set File System
- - By Kershaw Mehta of IBM (168 attendees)
- - - "Accessing z/OS data seamlessly from z/OS UNIX environments has been the 'Holy Grail' ever since UNIX System Services came onto the scene."
- - - In z/OS 2.5 Announcement 221-260, IBM issued this SoD: "IBM plans to provide a new file system type that will render traditional z/OS data sets accessible by the z/OS UNIX name space."

• Data Set File System - What is it?
- Hierarchical view of Data Set File System directories and files (Details not copied)

• What's New in z/OSMF V2R5?
- - By Xiao Zhen Zhu [Joey] of IBM (10+ years developing z/OSMF) (159 attendees)

• Hidden Treasures in z/OS (a.k.a. Bit Bucket x'3E')
- - 1. Respect! by James Lund
- - 2. JES2 Policy by Mike Shorkend
- - - What does a policy look like?
- - 3. Official CBT ISPF Dialog (OCD) by Lionel B. Dyck

• z/OS 2.5 Communication Server Update
- - By Sam Reynolds of IBM (64 attendees)
- - z/OS Encryption Readiness Technology (zERT)

• Install z/OS 2.5 ServerPac Using z/OSMF Software Management
- - By Kurt Quackenbush of IBM (133 attendees)

• Avoid Unconscious Bias to Become a Better Professional
- - By Misty Decker of Micro Focus (33 attendees)
- - - 90% of decisions are made unconsciously
- - - - human brain can process only 40 out of 11 million pieces of information every second
- - - AI is often trained on biased data
- - - bad thing is to persist in a known bias
- - - actively work to counter bias
- - - unconscious bias against yourself - may be similar to Impostor syndrome
- - - Afraid of being accused of bias can prevent action
- - - 1. Pay attention - notice your bias so you can work on it
- - - - listen to everyone but particularly marginalized groups, respect their perception
- - - 2. Believe them - doubting expertise of others may be a sign of bias
- - - 3. Ask questions - most can accept questions if you ask respectably
- - - 4. Respect Their Boundaries - preferred pronouns are an example; it's not about what you want but what they are comfortable with
- - - 5. Speak up - "being an ally is not a feeling, it is action" - defend the person being harmed, speak up when you are uncomfortable
- - - 6. Actively redefine Normal - affirmative action - equal counter action
- - - - 6A. Look for best person with extra effort at women's colleges or HBCUs and other diverse sources
- - - - 6B. Mentor and promote diverse colleagues
- - - 7. Training Your Brain - rewire your brain, make the effort, expose yourself to diversity, spend time

• z/OS JES2 Enhancements
- - by Tom Wasik of IBM (128 attendees)
- - JES3 not shipped after z/OS 2.5

• zRoadshow
- - By Frank Kyne and Marios Bezzi of W&W (165 attendees)
- SHARE session presentations only available to members

• SHARE STATUS
- Best Session Awards for Virtual Summit in March 2021
- - Best of the Best Session Awards
- - - User: Do You Feel Invisible?
- - - Vendor: Building Women into Leaders in IT
- - User Best Session
- - - CICS Explorers
- - - Gender Diversity
- - - zVM Sponsor User Experience Panel
- - Vendor Best Session
- - - DASD use for Cyber Data Protection
- - - What's new with SUSE Linux off Z
- - - WLM Response Time Goals
- - Strategic Partners Best Sessions
- - - Embracing Apprenticeships for Women
- - - Introducing REST-enabled BCPii
- - Service Awards for Virtual Summit in March 2021
- - - Keith Moe of BMC - 15 Years of Volunteering for SHARE
- - - Skip Robinson Retired from SoCalEd - 35 Years of Volunteering
- - Year-Round Education and SHARE Communities
- - - SHARE Security Webcast Series Aug 2021-July 2022
- - - - 50 Year anniversary of the Software Security Project
- - - - 21 webcasts from top mainframe security professionals
- - - SHARE Communities
- - - - Building out new Security Community
- - - - Launching new SHARE Open Discussion community Q3
- - - - Reinvigorate Women in IT and zNextGen

• SHARE STATUS
- - 2022 Event Strategy
- - - Winter 2022 event - maybe March 2022
- - - Insights gathered>Event Modeling phase 1>Event Model phase 2 > Next Steps
- - - poll - 87% want in-person event
- - - 44% of volunteers say companies will send reps, 44% are not sure if companies will send someone
- - - initial plan was Dallas, site visit was conducted, but SHARE team decided not to proceed
- - - shorter event, reduce general session setup, reduce STE setup and contractor fees, remove the emcee
- - - additional reductions in discussions


The virtual presentation ended about 8:45 P.M.