SPARTA News

August 2022
SPARTA President's Corner
contributed by Randy Springs


Welcome to the dog days of August in North Carolina. Who knew that the term "dog days" goes back to the Greek and Roman belief that since Sirius (the dog star) rises with the sun during this time, our heat is intensified? I'm not sure what is responsible for our high humidity that makes the heat unbearable for extended periods of time.

This month, we will again be holding our SPARTA meetings via Zoom format. With the removal of mask mandates in NC, we can consider going back to our in-person meetings if we can find an appropriate venue. Let us know if you have any suggestions for a meeting location.

For our August meeting, join us for a presentation from Dr. Cameron Seay, who teaches mainframe and zLinux on the mainframe technology and enterprise systems trends and directions at the collegiate level. Invite your fellow systems programmers to join us for networking and information.

Please join your colleagues online at 7 p.m. on Tuesday, August 2, on Zoom. Watch for meeting connection information coming your way soon.


Randy Springs
Retired (Truist)

Future Speakers (subject to change)

August 2, 2022 - The Current State of Mainframe Education by Dr. Cameron Seay, Adjunct Professor at East Carolina University and Tennessee State University


September 13, 2022 [Special Date] - SHARE 2022 Columbus Report by Ed Webb of SPARTA

We need ideas and volunteers for future speakers. Presentations don't have to be fancy, just informative and interesting. Even a 5 or 10 minute talk can start an interesting interaction. Contact Ron Pimblett by phone as noted below.
2022-2023 SPARTA
Board of Directors
Randy Springs - President
Retired (Truist) (919) nnn-nnnn
street
Raleigh, NC 27604
Ron Pimblett - Vice President
MDI Data Systems
Land line 613 599 6970
Mobile 613 981 6919
190 Guelph Private
Kanata, ON K2T 0J7
Chris Blackshire - Secretary
Retired (Dell, Perot Systems, Nortel) (919) nnn-nnnn
street
Durham, NC 27713
Randy Springs - (Acting) Treasurer
Retired (Truist) (919) nnn-nnnn
see Randy
Springs earlier
Ed Webb - Communications Director
Retired (SAS Institute Inc.) (919) nnn-nnnn
street
Apex, NC 27523
Mike Lockey - Web Master
Guilford Co. Information Services 336-641-6235
201 N. Eugene St.
Greensboro, NC 27401
Meetings
Coronavirus Change: All meetings for the foreseeable future will be held online at 7 p.m. via the Zoom App. The link to meeting is sent to SPARTA Mailing list within 24 hours of the meeting time for security reasons. Stay safe.


Meetings are scheduled for the first Tuesday evening of each month (except no meeting in January), with optional dinner at 6:15 p.m. and the meeting beginning at 7:00 p.m.

These monthly meetings usually are held at LabCorp's Center for Molecular Biology and Pathology (CMBP) near the Research Triangle Park (see last page). Take I-40 to Miami Boulevard and go north. Turn right onto T.W. Alexander Drive. Go about a mile or so. Then turn right into LabCorp complex and turn Left to the CMBP Building (1912 T.W. Alexander Drive). In the lobby, sign in as a visitor to see Bill Johnson. Bill will escort you to the conference room.

Call for Articles

If you have any ideas for speakers, presentations, newsletter articles, or are interested in taking part in a presentation, PLEASE contact one of the Board of Directors with your suggestions.


Newsletter e-Mailings


The SPARTA policy is to e-mail a monthly notice to our SPARTA-RTP Group. The newsletter is posted to the website about five (5) days before each meeting so you can prepare. The SPARTA-RTP Group is maintained by Chris Blackshire; if you have corrections or problems receiving your meeting notice, contact Chris at chrisbl@nc.rr.com.

July 2022 "CBT Tape" Shareware Online

The directory and files from the latest CBT tape V503 (dated July 20, 2022) are available from www.cbttape.org.

If you need help obtaining one or more files, contact Ed Webb (see Board of Director's list for contact info).


Minutes of the July 12, 2022 Meeting


• The meeting was called to order at 7:02 PM by Chris Blackshire, standing in for Randy Springs, the SPARTA President.


• This Twenty-sixth (April 2020 to July 2022) virtual SPARTA meeting was held via the Zoom Software.

• Nine (9) people were present at the virtual meeting.

• The Presentation was followed by the business portion of the meeting.

• For the Roundtable, everyone introduced themselves, told where they worked, talked about working from home, and briefly described their job functions and what they've been doing at work and home.

OLD BUSINESS

• The minutes of the June 7, 2022 meeting as published in the July 2022 Newsletter were approved.

• The June 30, 2022 Treasurer's report (no June income or expenses) as published in the July 2022 Newsletter was approved. As of June 30, 2022, the current balance was $1,489.66.

• Call For Articles: Articles are needed for this newsletter. If you would like to write an article for this newsletter, please contact Ed Webb. Keep in mind that you don't really need to write the article, it can be an article that you read that you would like to share with the membership.

• The SPARTA Web page is available at this site: http://www.spartanc.org. Please send any comments or suggestions about the Web page to Mike Lockey. Be sure to check the Web page every once in a while to see any new or changed information.

• 2022 meeting dates, Future Speakers and Topics (subject to change based on internal politics, budget, the weather):


Date

Company

Speaker

Topic

August 2, 2022

Phoenix Systems

Ed Jaffe

TBD

September 13, 2022

Retired (SAS)

Ed Webb

SHARE 2022 Columbus Update
Aug 21-26, 2022

October 4, 2022

Watson&Walker

Frank Kyne

Roadshow

November 1, 2022

TBD

TBD

TBD

December 6, 2022

TBD

TBD

TBD

If you have suggestions about speakers and topics, contact Ron Pimblett.


• The next SPARTA monthly meeting will be held virtually on Tuesday, August 2, 2022.


• The 2021 dues have been suspended (motion passed in the March 2021 monthly meeting).


• Thanks to Randy Springs for online hosting the July 12 meeting via Zoom.


• There are currently 94 people on the SPARTA e-mail distribution list.


• Send any e-mail address changes to Chris Blackshire so he can update the SPARTA distribution List. The SPARTA meeting notices are being sent via a simple distribution list maintained by Chris.


• Randy Springs is looking for a new Treasurer volunteer. He projects about 2 hours per month is needed.
- Contact Randy Springs if you are interested.


• LabCorp Meeting Place Update: No update needed from Bill Johnson.


• There was discussion about a possible 2022 in person meeting, depending on vaccinations and room availability. Stay tuned.


• Mike Lockey will be sending the website bills to Randy for payment with an update in the next newsletter.


NEW BUSINESS


• The Business portion of the meeting and the meeting itself ended about 8:35 P.M.

• The Presentation started at 7:20 PM.


• Presentation Topic: IOF New Features, Using REXX, and Some Lesser Known Features Reviewed

by Dave Crow of Triangle Systems


• Agenda
• Basics
• Advanced Items
• IOF Demo

The online presentation ended at about 8:20 PM.


• Presentation Access - See Below for a full outline of the presentation.

See the SPARTA webpage for all recent presentations including this one.


• Contact Info:
Speaker: Dave Crow
Triangle Systems (IOF Support)
2511 Old Cornwallis Rd # 190
Durham, NC 27713
Phone: (919) 544-9217
Cell: (919) 215-3494
Email: dave.crow@triangle-systems.com
Web site: https://www.triangle-systems.com/


• The July 12, 2022 monthly meeting ended about 8:35 P.M.


Treasurer's Report for July 2022
contributed by Randy Springs


The balance in the account is $1489.66 as of July 31, 2022.

SPARTA Financial Report
4/01/2022 through 07/31/2022


| | |
| --- | --- |
| INCOME | |
| Opening Balance 4/1/2022 | $1489.66 |
| Total Deposits | |
| Food money donated | 0.00 |
| Dues | 0.00 |
| Sponsorships | 0.00 |
| TOTAL INCOME | $0.00 |
| | |
| EXPENSES | |
| Food | 0.00 |
| Web Site | 0.00 |
| Petty Cash | 0.00 |
| Bank Service Charges | 0.00 |
| TOTAL EXPENSE | $0.00 |
| | |
| BANK BALANCE | 1121.95 |
| PETTY CASH on hand | 367.71 |
| TOTAL CASH | $1489.66 |
Items of Interest


SPARTA Schedule and Menu for 2022
contributed by Chris Blackshire

Aug 2, 2022 - BarBQ
Sept 13, 2022 - Pizza (Labor Day holiday is Monday Sept 5)
Oct 4, 2022 - Chicken
Nov 1, 2022 - Subs
Dec 6, 2022 - BarBQ


Zowe's Long Term Support V2 for z/OS Is Now Available!

contributed By Ed Webb

"The Open Mainframe Project announced [in late May] that Zowe, an open source software framework for the mainframe that strengthens integration with modern enterprise applications, marks a major technical milestone with the Long Term Support (LTS) V2 release. The second version, which comes 2 years after the first LTS release, will offer vendors and customers product stability, security, interoperability as well as easy installation and upgraded features.

"As organizations expand their hybrid cloud workloads, the Zowe framework evolves to address critical architectural requirements," said Rose Sakach, Chair of the Zowe Technical Advisory Committee and Product Manager at Broadcom. "Since its launch in 2018, Zowe has become a foundational enabler to businesses' hybrid IT strategy. The LTS V2 Release will continue to strengthen this value with developer-friendly features and benefits." "

Key features of Zowe LTS V2 include:

• More security features built in to ensure data and user credentials are always encrypted and safe.

• A new daemon mode delivering performance improvements for the command line interface.

• The time to value to configure Zowe is faster and easier.

• There is more engagement and collaboration between team members using Zowe for modern DevOps at scale.

• New APIs created by the community

Here's the Enterprise Media article with additional information and links.


Get the 411 on SHARE Columbus

contributed By Ed Webb

Even if you are not attending SHARE 2022 Columbus in person, this public orientation could help your future participation. It's being held online at 1 p.m. ET on Wednesday, August 10, 2022.

"Will SHARE Columbus be your first in-person SHARE event? Or your first SHARE in-person event in a long time? Do you have questions about the event or just need to brush up on your conference knowledge before you register? Attend the SHARE Columbus Attendee Orientation webinar to learn everything you need to know to successfully attend this year's conference. You do not need to be registered for SHARE Columbus to attend this informational session."

Visit SHARE's Webinar Signup to get the SHARE Columbus Attendee Orientation link and calendar entry.


CICS TS 6.1 Region Tagging

Contributed by Ed Webb

"This article relates to an enhancement which has been made in CICS TS 6.1. CICS users commonly need to know for what any given CICS region is being used. For example, is a particular region a production region or a test region. Is it an application owning region or a terminal owning region etc. There have also been requirements to be able to identify other properties of CICS regions such as which main applications they run or who is responsible for the region.

How do users deal with these issues currently? For most users it is probably via a naming convention of some sort. Perhaps the region application IDs (APPLIDs) have a letter "A" as the third character for AORs and a "T" as the third letter for TORs. Perhaps the designations are kept as a note somewhere, or in a spreadsheet. This is clearly not an ideal way to know what the CICS regions are in a complex network of regions. It would seem to be useful to have a way of identifying regions which can be easily set and easily queried in a running region.

It is this requirement to be able to identify regions in terms of various parameters which has resulted in the concept of tagging CICS regions. Regions can be "tagged" as being AORs, TORs, etc., and these designations can be queried on a region-by-region basis. Tags can also be user defined, so this mechanism offers good flexibility for using whatever tags are necessary in any environment.

For details, read this article in Enterprise Tech Journal 2022: Issue 3.


Humor
Why Is Wireless Networking Called Wi-Fi?
contributed by Chris Blackshire


I just found out what Wi-Fi means and it's interesting.

Wi-Fi is something most of us use every day. It's a miraculous technology that allows us to communicate and share large amounts digital information to multiple devices without the use of cables. Requesting a Wi-Fi password is almost akin to asking for a drink of water in many houses and establishments. But what does it mean? If you're anything like me, all your guesses are going to be wrong.

Wireless Fidelity? Wrong. Wireless Finder? Nope. Withering Fireballs? Not even close, my friends.

Phil Belanger, a founding member of the Wi-Fi Alliance who presided over the selection of the name "Wi-Fi" wrote:

Wi-Fi doesn't stand for anything.
It is not an acronym. There is no meaning.

According to a 2005 quote in an interview, Wi-Fi doesn't mean any of these things, and in fact actually means basically nothing at all. Rather, Wi-Fi was a name settled on between a group now known as the Wi-Fi alliance and some brand consultants from Interbrand agency. This kinda feels like when you find out a friend has actually been going by their middle name for years.

The original term IEEE 802.11b Direct Sequence was seeming a bit of a hard push in the slogan driven 90s, so the alliance was on the hunt for something a bit more marketable. 10 names were proposed by the brand agency, and in the end the group settled on Wi-Fi, despite the emptiness the name holds. Though a meaningless name didn't work for everyone.

The founding members of the Wireless Ethernet Compatibility Alliance, now called the Wi-Fi Alliance) hired Interbrand to come up with the name and logo that we could use for our interoperability seal and marketing efforts. They needed something that was a little catchier than "IEEE 802.11b Direct Sequence". Interbrand created "Prozac", "Compaq" "oneworld", "Imation" and many other brand names that you have heard of. They even created the company name "Vivato".

"They could not imagine using the name 'Wi-Fi' without having some sort of literal explanation," said Wi-Fi Alliance founding member Belanger in the interview. "So we compromised and agreed to include the tag line 'The Standard for Wireless Fidelity' along with the name. This was a mistake and only served to confuse people and dilute the brand."

A word that many of us say potentially several times a day is actually straight up marketing nonsense. Give it a Google on a Win XP machine and really feel the logical dissonance.

So Wi-Fi means nothing, but maybe it's the friends we made along the way? After all, we're currently skipping ahead from Wi-Fi 6 to Wi-Fi 7, and it hasn't even been certified yet. You can get Wi-Fi range extenders, USB adapters, update Wi-Fi drivers, and connect to Wi-Fi all day long. Wi-Fi truly is a sweet smelling piece of tech, no matter the name.

Google = how did the name wifi originate?



The Last Bug or Nine edge first
contributed by Chris Blackshire


But you're out of your mind
They said with a shrug
The customer is happy
What's one little bug?
But he was determined
The others went home
He spread out the program
Deserted, alone
The cleaning men came
The whole room was cluttered
With memory dumps
I'm close, he muttered.
The mumbling got louder
Simple deduction
I've got it, it's right
Just change one instruction.
It still wasn't perfect
As year followed year
And strangers would comment
Is that guy still here?
He died at the console
Of hunger and thirst
Next day he was buried
Face down, nine edge first.
And the last bug in sight
An ant passing by
Saluted his tombstone
And whispered - Nice try!


Sysprog Humor
contributed by Chris Blackshire


What... is your Quest?
To Seek the Holy Grail
What... is your favorite color?
Big Blue
What... is the paging velocity of an unladen MVS system?
What do you mean? MVS/XA or MVS/ESA?
Huh? I...don't know that! Auuuuuuuugh.

How do you know so much about auxiliary storage?
Well, you have to know these things when you're a MVS SYSPROG


Don't Forget the Next SPARTA Meeting
Tuesday, August 2, 2022

7 p.m.
Location: Online
Information about access to our online meeting will be sent to our e-mail list by Tuesday, August 2.
Free Food before meeting: Your Food at Your Home

Program:

The Current State of Mainframe Education
Speaker: Dr. Cameron Seay, Adjunct Professor at Tennessee State University and East Carolina University

SPARTA Corporate Sponsors: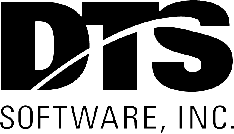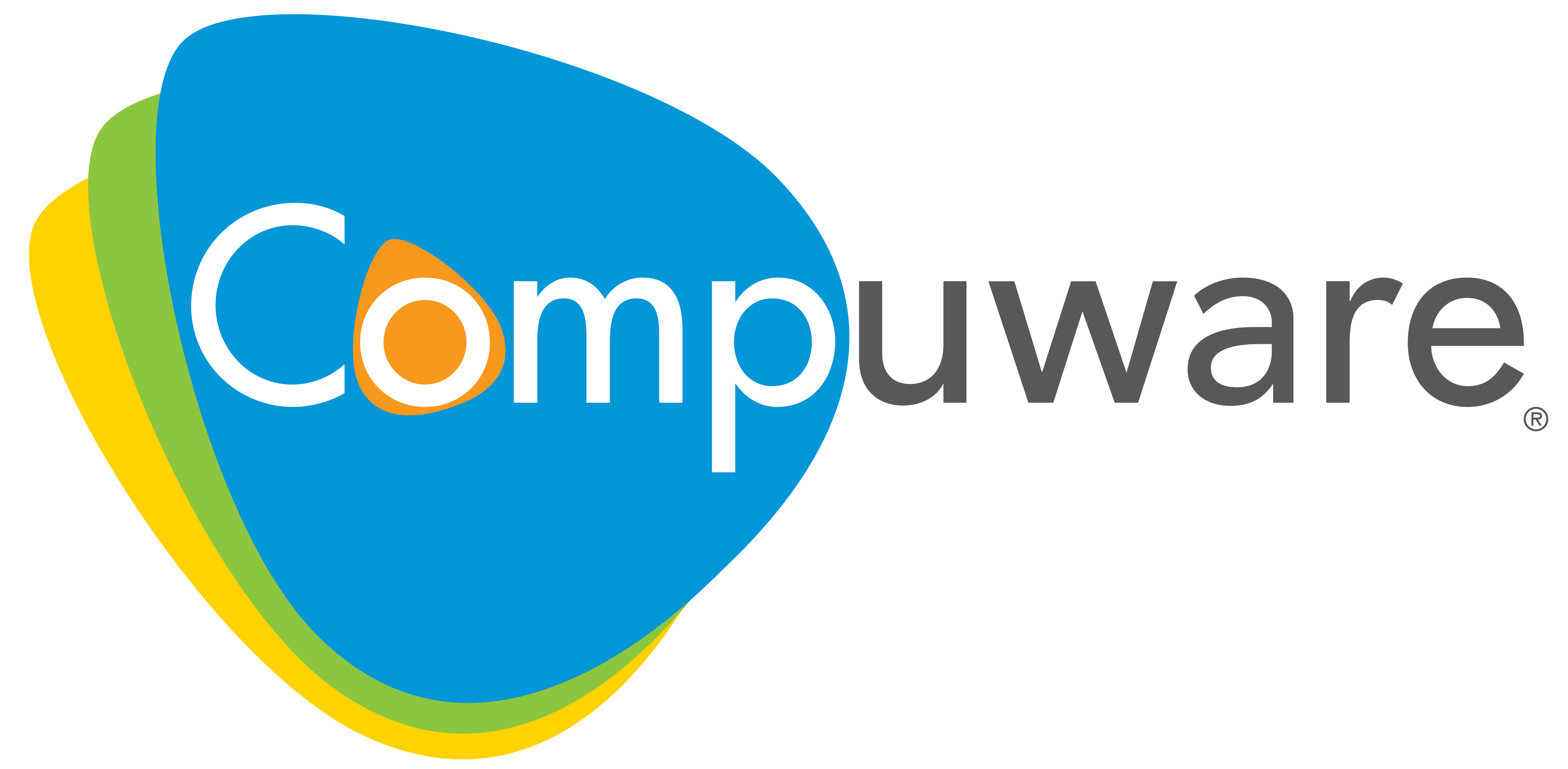 July 2022 Presentation outline
• Presentation Topic: IOF New Features, Using REXX, and Some Lesser Known Features Reviewed

by Dave Crow of Triangle Systems


• Agenda
• Basics
• Advanced Items
• IOF Demo

• Basics

• Start IOF
- "I", "I." or whatever your site has chosen to use. Perhaps "IOF"
- Option Menu - Show "IOF Option Menu"

• Options Menu
- QT Command - SDSF compatibility
- - Option 5: Print the Quick Trainer panels
- QRF
- - QRF -> 11 -> 1 -> 15
- - QRF #9: REXX help
- PF1 to get long message
- Jump Command
- - From any panel, get to the Option menu with "JUMP", or use
- - "/" unless your site uses that for operator commands. Then use
- - "+", or just say "IOF *" Whatever is easiest for you to remember.
• Job List Menu
- Scroll right to show more fields
- Job List Menu Primary Commands
- SORT command with examples and how to exclude

• Exclude
- Lock
- Altview

• Select a Job
- Type S or 2S
- Browse
- Edit

• Job Summary Panel
- JOB INFO section: Jobname/JOBID/etc.
- Return Code
- PRSTEP (name on the JCL proc invocation) EXEC PROC=
- PROC (Name of the cataloged procedure)
- DATASET section
- - DDNAME
- STATUS

• Job Summary primary commands
- View Running job
- Watch a running job from Job list: press ENTER
- Commands
- - B, LEFT/RIGHT/UP/DOWN, EXCLUDE, INPUT, SS/SD, VIEW, EDIT, SHOWNULL, ARC (ARCHIVE)

• BROWSE SYSOUT dataset
- Browse Output

C Find String Commands:
- FIND syntax
- - FIND, FIND ALL, COND (Condense), HEX/COLS/CC, SS/SD/SNAP, NEXT/PREV/NF, INDEX/LOCATE - ISPF Pattern

• Advanced Items

• Console
- MCS console support and LONGCMD - If authorized to issue operator console commands
• LONGCMD - Long Commands
- How to issue long commands
• ERROR/WARNING
- Message Numbers explained
• INDEX:
- Labels, SAVEINDEX, and VIEW command

• JAMS – Job Archive Made Simple
- From any IOF panel, enter the ARC command to invoke JAMS either to:
- - 1. Archive a job
- - 2. View a list of archived jobs.
- IOFBLKAR can be used to archive multiple jobs

• Mail Commands
- The IOF Mail interface provides the ability to send emails from an IOF session running in either TSO or Batch.
- - Mail Overview: You can:
- - - Send a simple text email
- - - Send a z/OS dataset as an attachment.
- - - Send all or part of a job as an HTML attachment so it can be viewed on a Browser.
- - - ZDS to email a flattened PDS containing IEBUPDTE control statements.
- Mail Problem Diagnosis

• Rearrange Panel Columns
- ALTVIEW - cycles between 3 views
- ARRANG, CUT, PASTE

• SNAP
- SD - SNAP to a disk dataset
- SS - SNAP to a SYSOUT dataset
- Copy specified content to current SNAP file.
- CAPTURE - Copy current display screen to SNAP file

• WIDE SCREEN
- Use "USER" 43x132 screen - this is the usual default
- 1. Requires VTAM logmode to support this
- 2. Requires ISPF SETTINGS (Option 0)

• Links for documentation
- TSI home page: https://www.triangle-systems.com/
- doc: https://www.triangle-systems.com/iofdoc.shtml
- Fischer site: https://www.fisc.com/products/iof/
- 8G user guide and other online doc: https://www.triangle-systems.com/iofdoc.shtml
- IOF Videos, white papers, tips/tricks: https://www.fisc.com/support/iof/
- Virtual help desk: https://www.triangle-systems.com/IOFDIAG.shtml
- Quick reference card: https://www.fisc.com/support/docs/2016-IOF@8FQR.pdf

The online presentation ended at about 8:20 PM.