SPARTA News

May 2023
SPARTA President's Corner
contributed by Randy Springs


As usual, we are experiencing spring weather in North Carolina, along with its roller coaster temperatures and varying amounts of rain and drought. We are back to lawn maintenance and looking forward to vacations with family and friends. Hopefully, gas prices will not continue recent trends to escalate until mid-summer.

This month, we will again be holding our SPARTA meetings via Zoom format. With the removal of mask mandates in NC, we can consider going back to our in-person meetings if we can find an appropriate venue. Let us know if you have any suggestions for a meeting location.

For our May meeting, join us for a presentation from Mark Nelson of IBM . At the March SHARE conference, Mark presented on the role of IBM mainframes in getting us to the moon landing. This included modifications to OS/360 for the Apollo missions. He also included the role of z/OS in space shuttle missions. Invite your fellow systems programmers to join us for this informative and interesting virtual meeting.

Please join your colleagues online at 7 p.m. on Tuesday, May 2, on Zoom. Watch for speaker details and meeting connection information coming your way soon.


Randy Springs
Retired (Truist)

Future Speakers (subject to change)

May 2, 2023 - Mainframes and the Moon by Mark Nelson of IBM


June 6, 2023 - TBA

We need ideas and volunteers for future speakers. Presentations don't have to be fancy, just informative and interesting. Even a 5 or 10 minute talk can start an interesting interaction. Contact Ron Pimblett by phone as noted below.
2022-2023 SPARTA
Board of Directors
Randy Springs - President
Retired (Truist) (919) nnn-nnnn
street
Raleigh, NC 27604
Ron Pimblett - Vice President
MDI Data Systems
Land line 613 599 6970
Mobile 613 981 6919
190 Guelph Private
Kanata, ON K2T 0J7
Chris Blackshire - Secretary
Retired (Dell, Perot Systems, Nortel) (919) nnn-nnnn
street
Durham, NC 27713
Randy Springs - (Acting) Treasurer
Retired (Truist) (919) nnn-nnnn
see Randy
Springs earlier
Ed Webb - Communications Director
Retired (SAS Institute Inc.) (919) nnn-nnnn
street
Apex, NC 27523
Mike Lockey - Web Master
Guilford Co. Information Services 336-641-6235
201 N. Eugene St.
Greensboro, NC 27401
Meetings
Coronavirus Change: All meetings for the foreseeable future will be held online at 7 p.m. via the Zoom App. The link to meeting is sent to SPARTA Mailing list within 24 hours of the meeting time for security reasons. Stay safe.


Meetings are scheduled for the first Tuesday evening of each month (except no meeting in January), with optional dinner at 6:15 p.m. and the meeting beginning at 7:00 p.m.

These monthly meetings usually are held at LabCorp's Center for Molecular Biology and Pathology (CMBP) near the Research Triangle Park (see last page). Take I-40 to Miami Boulevard and go north. Turn right onto T.W. Alexander Drive. Go about a mile or so. Then turn right into LabCorp complex and turn Left to the CMBP Building (1912 T.W. Alexander Drive). In the lobby, sign in as a visitor to see Bill Johnson. Bill will escort you to the conference room.

Call for Articles

If you have any ideas for speakers, presentations, newsletter articles, or are interested in taking part in a presentation, PLEASE contact one of the Board of Directors with your suggestions.


Newsletter e-Mailings


The SPARTA policy is to e-mail a monthly notice to our SPARTA-RTP Group. The newsletter is posted to the website about five (5) days before each meeting so you can prepare. The SPARTA distribution List is maintained by Chris Blackshire; if you have corrections or problems receiving your meeting notice, contact Chris at chrisbl@nc.rr.com.

April 2023 "CBT Tape" Shareware Online

The directory and files from the latest CBT tape V505 (dated April 24, 2023) are available from www.cbttape.org.

If you need help obtaining one or more files, contact Ed Webb (see Board of Director's list for contact info).


Minutes of the April 4, 2023 Meeting


• The April 4, 2023 meeting was called to order at 7:01 PM by Randy Springs, the SPARTA President.


• This Thirty-second (April 2020 to April 2023) virtual SPARTA meeting was held via the Zoom Software.

• Ten (10) people were present at the virtual meeting.

• The business portion of the meeting preceded the presentation.

• For the Roundtable, everyone introduced themselves, told where they worked, talked about working from home, and briefly described their job functions and what they've been doing at work and home.

OLD BUSINESS

• The minutes of the February 7, 2023 meeting as published in the March 2023 Newsletter were approved. Because the March 7 meeting was canceled, there were no minutes to approve.

• The February 28 and March 31, 2023 Treasurer's reports (there was No Activity to-date in 2023) as published in the April 2023 Newsletter were approved. As of March 31, 2023, the current balance was $994.51.


• Call For Articles: Articles are needed for this newsletter. If you would like to write an article for this newsletter, please contact Ed Webb. Keep in mind that you don't really need to write the article, it can be an article that you read that you would like to share with the membership.

• The SPARTA Web page is available at this site: http://www.spartanc.org. Please send any comments or suggestions about the Web page to Mike Lockey. Be sure to check the Web page every once in a while to see any new or changed information.

• 2023 meeting dates, Future Speakers and Topics (subject to change based on internal politics, budget, the weather):


Date

Company

Speaker

Topic

May 2, 2023

TBD

TBD

TBD

June 6, 2023

TBD

TBD

TBD

July 11, 2023

TBD

TBD

TBD

August 1, 2023

TBD

TBD

TBD

September 12, 2023

Retired (SAS)

Ed Webb

SHARE Update New Orleans, LA
Aug 13-18, 2023

October 3, 2023

TBD

TBD

TBD

November 7, 2023

TBD

TBD

TBD

December 5, 2023

TBD

TBD

TBD

If you have suggestions about speakers and topics, contact Ron Pimblett.


• The next SPARTA monthly meeting will be held virtually on Tuesday, May 2, 2023.


• The annual dues have been suspended (motion passed in the March 2021 monthly meeting).


• Thanks to Randy Springs for online hosting the April 4 meeting via Zoom.


• There are currently 100 people on the SPARTA e-mail distribution list.


• Send any e-mail address changes to Chris Blackshire so he can update the SPARTA distribution List. The SPARTA meeting notices are being sent via a simple distribution list maintained by Chris.


• Randy Springs is looking for a new Treasurer volunteer. He projects about 2 hours per month is needed.
- Contact Randy Springs if you are interested.


• Randy Springs has setup a SPARTA group on LinkedIn. Please join.


• There was discussion about a possible 2023 in person meeting, depending on vaccinations and room availability. Stay tuned.
- LabCorp Future Meeting Place: No update from Bill Johnson.


NEW BUSINESS


• We will continue meeting virtually for now with a future in-person meeting date TBD. Stay tuned.
• Randy will contact Bill Johnson to determine the LabCorp meeting place status.
• The Business portion of the meeting and the meeting itself ended about 7:28 P.M.

• The Presentation started at 7:30 PM.


• Presentation Topic: SHARE 2023 Atlanta (140), March 5-8, 2023

By Ed Webb, retired from SAS Institute Inc.


• Agenda
• Why Go to SHARE?
• Quotes of Interest
• Odds and Ends
• Best Sessions
• SHARE Status

The online presentation ended at about 9:00 PM.


• Presentation Access - See Below for a full outline of the presentation.


See the SPARTA webpage for all recent presentations including this one and its related notes.


• Contact Info:
Speaker: Ed Webb
Retired from SAS
Senior z/OS Systems Consultant
Email: edwistuo@aol.com


• The April 4, 2023 monthly meeting ended about 9:00 P.M.


Treasurer's Report for April 2023
contributed by Randy Springs


The balance in the account is $994.51 as of April 30, 2023.

SPARTA Financial Report
04/01/2023 through 04/30/2023


| | |
| --- | --- |
| INCOME | |
| Opening Balance 04/1/2023 | $994.51 |
| Total Deposits | |
| Food money donated | 0.00 |
| Dues | 0.00 |
| Sponsorships | 0.00 |
| TOTAL INCOME | $0.00 |
| | |
| EXPENSES | |
| Food | 0.00 |
| Web Site | 0.00 |
| Petty Cash | 0.00 |
| Bank Service Charges | 0.00 |
| TOTAL EXPENSE | $0.00 |
| | |
| BANK BALANCE | 626.80 |
| PETTY CASH on hand | 367.71 |
| TOTAL CASH | $994.51 |
Items of Interest


SPARTA Schedule and Menu for 2023
contributed by Chris Blackshire

May 2, 2023 - Pizza
June 6, 2023 - Chicken
July 11, 2023 - Subs (July 4 holiday falls on the first Tuesday meeting date)
Aug 1, 2023 - BarBQ
Sept 12, 2023 - Pizza (Labor Day holiday is Monday Sept 4)
Oct 3, 2023 - Chicken
Nov 7, 2023 - Subs
Dec 5, 2023 - BarBQ


SHARE Registration is Now Open!

contributed By Ed Webb

"Attendees of SHARE Atlanta engaged in open and collaborative discussion about Kubernetes (K8s), containers, open source on the mainframe, and much more. From Bring Your Own Device labs to sessions on the environmental sustainability of today's technology and the need for enterprises to incorporate it into their own business continuity planning, attendees experienced a wide range of thought leadership and practical advice for their day-to-day work. According to Brent Ellis at Forrester, SHARE Atlanta was focused on opening technologists' eyes to the flexibility and open collaboration available on the mainframe."

"Registration is open for SHARE New Orleans, taking place August 13-18, 2023, at the Hyatt Regency New Orleans. Join us for a week-long program of education, open and collaborative discussions, presentations featuring essential insight on how your technology business can stay ahead of the competition, and more!"


 Check out the SHARE New Orleans 2023 website for details.


IBM Fix Categories and Descriptions

contributed By Ed Webb

"What is a fix category?

A fix category is an identifier used to group and associate PTFs to a particular category of software fixes. A fix category might be used to identify a group of fixes that are required to support a particular hardware device, or to provide a particular software function, similar to how a preventive service planning bucket (PSP-bucket) identifies a group of PTFs. Fix categories are supplied to you in the form of SMP/E FIXCAT HOLDDATA statements. Each FIXCAT HOLDDATA statement associates an APAR and its related fixing PTF to one or more fix categories.

During SMP/E RECEIVE command processing, SMP/E translates fix category values into source IDs and assigns them to the resolving (fixing) PTFs identified on the HOLDDATA. You can then use the fix category values as source IDs when selecting a set of PTFs to be applied. "

Learn more about using FIXCAT and see the complete list of Fix Categories at IBM Support.


7 common misunderstandings about passkeys

Contributed by Ed Webb

"Almost everyone understands what passwords are, and how they work. But passkeys? That's a different story.

Here at 1Password, we're excited about passkeys, which let you create online accounts and securely sign in to them without entering a password.

But we know it's early days, and the technology hasn't gone mainstream (yet!)

Many people don't know what a passkey is, or have heard an explanation that isn't quite right. Here, we're going to address some of the most common misconceptions so you can better understand how passkeys work, and use them with total confidence.

Misunderstanding: Behind every passkey is a password

Many of us use biometric authentication to unlock our devices and access our favorite online accounts. But in these scenarios, your biometrics don't eliminate your password.

Passkeys, meanwhile, act as a replacement for traditional passwords.

Here's a quick summary of how passkeys work:

Passkeys leverage an API called WebAuthn. Instead of a traditional password, WebAuthn uses public and private keys – otherwise known as public-key cryptography – to check that you are who you say you are. The advantage of this approach is that you never have to share your private key (hence the name), and the public key is useless to an attacker on its own."

Learn more about this upcoming security technology in this article by Nick Summers at Agilebits, the vendor of 1Password, a password management app for iOS, Android, Windows and MacOS.


Humor
Wit and Wisdom continued

contributed by Ed Webb


Meanness doesn't happen overnight.
Competition brings out the best in products and the worst in people.
Priorities are what we do, not what we say.

To get maximum attention, it's hard to beat a big mistake.
You will begin to succeed with your life when the hurt and problems of others begin to matter to you.
You can't unsay a cruel thing.


Don't Forget the Next SPARTA Meeting
Tuesday, May 2, 2023

7 p.m.
Location: Online
Information about access to our online meeting will be sent to our e-mail list by Tuesday, May 2.
Free Food before meeting: Your Food at Your Home

Program:

Mainframes and the Moon
Speaker:

by Mark Nelson of IBM

SPARTA Corporate Sponsors: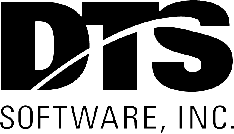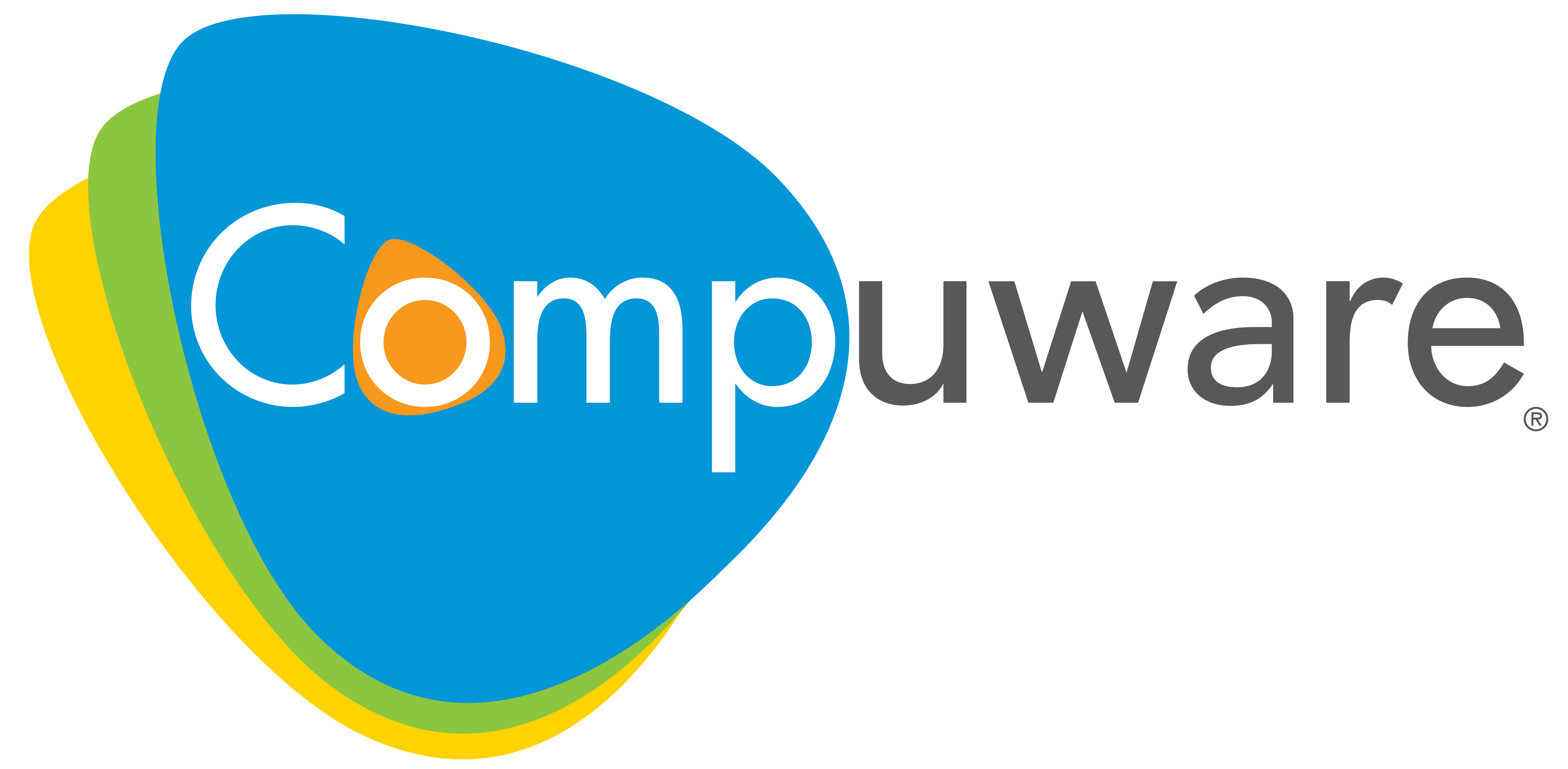 April 2023 Presentation outline
• Presentation Topic: SHARE 2023 Atlanta (140), March 5-8, 2023

By Ed Webb, retired from SAS Institute Inc.


• Agenda
• Why Go to SHARE?
• Quotes of Interest
• Odds and Ends
• Best Sessions
• SHARE Status

• WHY GO TO SHARE?
- z16 Single Frame and LinuxONE 4 Announced Today, April 4, 2023
- - IBM Provided Guidelines on z/OS Changes for New Hardware at SHARE
- - Single Frame and Rack-Mount options
- z/OS 3.1 Upgrade Planning and Look Ahead (Preview Announcement)
- Late-breaking z/OS 2.5 and z/OS 2.4 News - 4Q2022 and 1Q2023 C.D. Functions
- Networking with peers and IBM developers and executives
- SHARE Requirements Carry More Weight with IBM than Ideas (were RFEs)
- - On SHARE site, use Vote for Submission to more easily view text of requirement
- - - https://www.share.org/Connect/Advocacy-Requirements-System
- - IBM Ideas z/OS direct link
- - - Submit tactical rather than strategic Ideas

• WHY (DO I STILL) GO TO SHARE?
- Because I'm a Z Person who has attended these conferences since 1979; first GUIDE starting in 1979, then SHARE in 1999
- Networking with Friends and Vendors
- Staying Current and Being Re-energized about z/OS
- Only Third SHARE In-Person Since March 2020

• SHARE 2023 ATLANTA
4 Days In-Person and Some Streaming with Recordings!
- Three Days of Full Content with 3 rooms live-streamed and recorded
- Sunday had one-hour with concurrent Sessions of Public content
- SHARE Tech Exchange Sunday, Monday and Tuesday evenings with food
- Lunch (free) and Learn Sessions on Monday and Wednesday
- Broadcom-sponsored Lunch (free) on Tuesday
- Recorded sessions are available now (Ends May 31, 2023)
- - 45-50 minute sessions - video and audio with handouts in most cases
- SHARE Partners with dedicated sessions on Wednesday

• QUOTES OF INTEREST
- "I think of PCs as Toys, mainframes as tools" - Jerry Spencer of DTS Software
- "IBM Z is a critical part of the Global Economy: 67 of the Fortune Top 100 companies, 45 of 50 top global banks, 8 of 10 top insurers, 24 of top 25 Countries (based on GDP)" - Matt Whitbourne of IBM

• ODDS AND ENDS
- Curious about some new z/OS function? Then locate details here:
- - New Function APARs https://www.ibm.com/support/pages/new-function-apars-zosplatform
- - z/OS Management Catalog Services https://www.ibm.com/support/z-content-solutions/management-services

• BEST SESSIONS

• SHARE MVS Program Opening with Spotlight Speaker
The Future is Now: the Critical Role of Mainframe in Hybrid Infrastructures
By Jeff Henry, VP of Strategy and Design at Broadcom
- New Value from Mainframes
- - Investing and growing in the Mainframe
- - 2025 35 billion IoT devices feeding data back to IT infrastructure
- - Bring on more data and higher transaction volumes for Mainframe processing
- - 72% of worldwide transactions run on IBM Z at 8% of overall IT spend
- - Mainframers make this happen
- - It's not about the box, it's bigger on the outside - hidden secret in the data center
- - Hybrid world - more value from your data, holistic Zero Trust Security, …
- - Top performers (companies) have 32% Mainframe, 18% cloud, 51% distributed; 10% more than average for Mainframe, 10% more than average for Cloud, 20% less than average in distributed
- - Strategy: Embrace Open, Enhance Your Hybrid Cloud, Partner for Success
- Use Cases of Modernization in place for Value Creation
- - DevOps - invest in apps to speed implementation of new features
- - - Ensuring people are more efficient and Ops runs smoother
- - Zero-trust environment to ensure trusted modern experiences
- - - MFA, privilege access, be sure Chief Security Officers know about Z
- - Extend the value of mission-critical data
- - Operate at highest levels of efficiency and reliability- be more data driven
- Challenges:
- - More Awareness Inside and Outside of I.T.
- - Essential to improve self-service and reduce mean-time to resolution
- - End-to-end awareness, correlation across domains, reduce knowledge loss
- - Proactive
- - - Reduce complexity and noise
- Actions to Perform Now
- - Use Machine Learning anomaly detection
- - Flexible Mainframe data storage - store anywhere, protect against ransomware, reduce batch processing, save millions….
- - Partnerships are powerful for your digital journey
- - Build new Mainframers, planning and workshopping, educating leadership, licensing, optimizing software

• MVS Core Technologies Project Opening
- Mainframes and the Moon
- The Role Played by IBM Mainframes in the Greatest Technical Achievement in the History of Mankind
- By Mark Nelson, CISSP®, CSSLP®
- - z/OS® Security Server (RACF®) Design and Development IBM®
- - Poughkeepsie markan@us.ibm.com
- NASA Apollo Project to land humans on the moon
- - RTCC: Project Apollo
- - Transitioned from the five IBM 7094s to five IBM System/360 Model 75Js which were responsible for:
- - - Launch systems
- - - Management of telemetry data
- - - Orbit computation and trajectory determination
- - - Mission planning
- - - Reentry
- - NASA contractors Rockwell and Caterpillar worked with IBM to create what is now called IMS to help track the millions of parts needed for the Apollo rockets and spacecraft
- - The Apollo Real-Time Operating System (RTOS), a modified version of OS/360 becomes the single operating system to support all Apollo activities - RTOS Extensions to OS/360
- - Creation of a new task dispatcher and the concept of tasks which are independent of their creator, run with their own PSW key, and wait for work, which can be queued
- - Support for a synchronized high resolution (10 micro second) clock and interval timer
- - Real-time I/O control system for devices supporting a device-independent display format language
- - Support for IBM 2361 Large Core Storage (4M of additional storage)
- - Fast swap-over (10 seconds) to backup
- - Houston Automatic Spooling Priority (HASP) system to control job input and output
- Space Shuttle and IBM Z
- - The Space Shuttle program made extensive use of z/OS (IMS, JES3,PL/I, HL Assembler, C++, RACF), z/VM, and Linux on Z (Redhat)
- - z/OS was used for mission planning, flight software creation, testing, simulation, and loading and validating software onto the orbiter
- - Onboard computing was performed by the IBM-supplied AP-101S General Purpose Computer (GPC)
- - - Also used on several military aircraft (B-1, B-52, F-15)
- - Evolved from the S/360 architecture
- - See "Space Shuttle Usage of z/OS" (Jan Green, United Space Alliance), SHARE, 14 August 2007, session 8121
- - - https://ntrs.nasa.gov/archive/nasa/casi.ntrs.nasa.gov/20090001334.pdf

• Digital Signatures for z/OS Software Packages
By Kurt Quackenbush, IBM z/OSMF Software Management and SMP/E
- Digital Signature support already delivered in recent PTFs

• What's New in z/OS: The Big Peach Edition
By Gary Puchkoff of IBM
- z/OS 3.1 themes are AI-Infusion, modernization and simplification, security and resiliency
- IBM z/OS V3.1 Release Overview - z/OS Support Summary


Release

z10EC
z10BC
WdfM

z196
z114
WdfM

zEC12
zBC12
WdfM

z13
z13s
WdfM

z14
ZR1
WdfM

z15

z16

End of
Service

Extended
Defect
Support

z/OS V2.2

X

X

X

X

X

X

X

9/20

9/23 (Defect support)

z/OS V2.3

X

X

X

X

X

9/22

9/25 (Defect support)

z/OS V2.4

X

X

X

X

X

9/24

9/27 (Generally supported)

z/OS V2.5

X

X

X

X

9/26

9/29 (Generally supported)

z/OS V3.1

X

X

X

9/28

9/31 (Generally supported)

Notes:
1 - All statements regarding IBM's plans, directions, and intent are subject to change or withdrawal without notice.
2 - Extended support dates are projected and are subject to change or withdrawal without notice.
3 - WdfM - Server has been Withdrawn from Marketing
4 - Defect support provided with IBM Software Support Services for z/OS

- z/OS Education Assistant for z/OS 2.5 materials at z/OS github:
- - https://github.com/IBM/IBM-Z-zOS/tree/main/zOS-Education/zOS-V2.5-Education
- z/OS Requirements (RFEs) are now Ideas based on AHA platform:
- - https://www.IBM.com/ideas
- Here's the Link to User Requirements satisfied by z/OS 2.5:
- - https://www-01.ibm.com/servers/resourcelink/svc00100.nsf/pages/zosv2r5-userreq?OpenDocument
- Use SHARE requirements to submit requirements
- - https://www.share.org/Connect/Advocacy-Requirements-System

• z/OSMF Workflows for the Baffled Sysprog
By Jerry Spencer and Steve Pryor, DTS Software, LLC
- Jerry S. started in applications in 1975, became a Sysprog in 1978
- Welcome to z/OSMF
- Don't Despair, There is help
- - One Stop Hub
- - Join IBM Z Communities to communicate with kindred spirits or lost souls
- - z/OSMF Guild home page
- - Archived presentations back into 2021

• HMC 2.16 Features on z16 Including Remote Code Load
by Brian Valentine, IBM
- HMC 2.16 can be loaded on z16 or z15 or any standalone HMC
- - Tech service program (TSP415) will update standalone or z15 HMA to 2.16 code
- HMC Dashboard Replaces Home Screen
- Hardware Management Appliance
- SOD (Statement of Direction) of Firmware Update Process
- - Remote Code Load (RCL)
- Z16 is last IBM onsite code load without additional support contract $$$
- - YouTube videos about how to use HMC features and functions

• ISPF Recent and Upcoming Changes
By Sam Reynolds, IBM RTP
- Changes in ISPF 3.1 available

• JES2 Product Update
By Tom Wasik, IBM JES Architect
- OA62796 JOBs REST Interface
- OA61231 JOBs REST interface
- Policy updates
- Restricting JES Cancel Job

• Bit Bucket x'41'
- Jerry Edgington
- - DDVIPA is Distributed VIPA, has to be DVIPA or VIPA
- Mike Shorkend
- - Jobs fill up inits on one member of sysplex before using idle ones on another member
- Ed Webb as Ed Jaffe:
- - Colorful Console Language
- - - MSys for Operations introduced in z/OS 1.2 (2001)
- - - - One of its most notable innovations was a new appearance for MCS consoles that provided greatly improved message heuristics by taking full advantage of 3270 Extended Data Stream and programmable color attributes
- - Now z/OSMF Console function can do the same!

• SESSIONS OF INTEREST (See Notes on SPARTA Website)

• Deep Dive into AI on IBM zSystems…
By Elpida Tzortzatos, IBM

• IBM z/OS Security Server - RACF update Spring 2023
By Mark Nelson, IBM

• Watson & Walker zRoadshow Winter 2023 Edition
By Frank Kyne, Watson & Walker

• STATUS OF SHARE
- SHARE 2023 Atlanta introduced 2 Changes:
- SHARE Individual Membership (New!)
- - $149 Annual Fee Now, $199 starting January 2024
- - Affiliate Membership at $99 may still be available
- SHARE Changes for Program and Projects
- - They are now called Focus Areas and Tracks
- - Probably some additional impact at Future SHAREs
- SHARE 2023 New Orleans will be a full five-day conference August 13-18 at the Hyatt Regency.
- - Call for Presentations is Open Now and Ends on April 21, 2023
- - Registration opens in late April 2023
- - SHARE was scheduled to occur in New Orleans in Spring 2006 but Hurricane Katrina in August 2005 derailed those plans. Looking forward to eating some good cajun cookin'.
- Visit SHARE's Event Calendar for more details soon.

The presentation ended at about 8:55 P.M.