Systems Programmer Association of the Research Triangle Area (SPARTA)



The next SPARTA Meeting will be on November 6, 2018

Date: Tuesday, November 6, 2018

Time: Dinner @ 6:15PM, Business meeting @7:00 PM

Topic: Software Sculpting and New IOF Features

Speaker: Jim Ott of Triangle Systems

Abstract: Software Sculpting – A brief discussion of Triangle's design and development philosophy, and how that led to the ZDS and ZF commands
Review of new features in IOF Release 8G
Complete support for 8 byte userids
Major new improvements in online HELP information
Review of a major new function soon to be available as a fix to 8G.

www.triangle-systems.com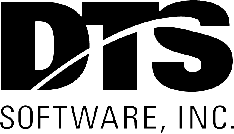 SPARTA Corporate Sponsors:
DTS Software is proud to support the SPARTA Systems Programmer Association of North Carolina.
DTS specializes in storage tools and solutions developed for the IBM z/OS, Hitachi VOS3, and Fujitsu MSP operating systems.
We provide an integrated suite of products help you to monitor, manage and control your storage subsystems.



www.rocketsoftware.com


Since 1990, companies around the globe have trusted Rocket mainframe solutions to help simplify
payroll processing, speed healthcare diagnoses, and manage banking and billing transactions, mutual fund deposits,
flight reservations, and more. We've been committed to the IBM® z Systems® mainframe platform from day one,
developing and building tools to help organizations get more out of their mainframe investments
SDS (Software Diversified Services) was founded in 1982 and now supports over 25 z/OS, MVS, VSE, and VM
mainframe systems products that focus on security, encryption, data compression, performance monitoring,
report distribution, and client-server applications. SDS also develops, supports, and distributes E-Business Server
for data encryption and authentication on z/OS, Linux, Unix, and Windows platforms. SDS designs, develops
software tools and partners with subject matter expert companies where appropriate with complementary tools for
our solution portfolio.

Technical support works hand in hand with development at headquarters in Minneapolis, MN, to deliver customer
satisfaction and product value. SDS is noted for having the highest quality software and award-winning, expert service.

SDS retains more than 1,000 clients worldwide, including many Global 500 companies in banking, finance, insurance,
and retail, as well as local, state, and national governments.

---
MEETINGS
We generally meet the first Tuesday of each month except in January. There is no meeting in January.
See Meeting Dates section below for dates of the meetings. Refreshments are provided as part of the meeting.
Meeting Times:
6:15 Refreshments
7:00 Meeting begins
Meetings generally last 1˝ to 2 hours


Meeting Dates:
Jan 2, 2018 No Meeting
Feb 6, 2018
Mar 6, 2018
Apr 3, 2018
May 1, 2018
June 5, 2018
July 10, 2018 (changed because of July 4 holiday in previous week)
Aug 7, 2018
Sept 11, 2018 (changed because of Labor Day holiday in previous week)
Oct 2, 2018
Nov 6, 2018
Dec 4, 2018

Directions to the SPARTA meeting
The meeting location will be LabCorp in RTP:
The monthly meetings usually are held at LabCorp's Center for Molecular Biology and Pathology (CMBP) near the Research Triangle Park. Take I-40 to Miami Boulevard and go north. Turn right onto Alexander Drive. Go about a mile or so. Then turn right into LabCorp complex and turn left to the CMBP Building. In the lobby, sign in as a visitor to see Bill Johnson. Bill will escort you to the conference room.
---
Randy Springs - President
Branch Banking & Trust Co.
3200 Beechleaf Court
Raleigh, NC 27604-1085
919-745-5241
Ron Pimblett - Vice President
MDI DataSystems
190 Guelph Private
Kanata, ON K2T 0J7
613 599 6970
Chris Blackshire - Secretary
Retired (Dell, Perot Systems, Nortel)
Durham, NC
Randy Springs -
(Acting) Treasurer
Branch Banking & Trust Co.
3200
Beechleaf
Court
Raleigh, NC 27604-1085
919-745-5241
Ed Webb - Communications Director
SAS Institute
SAS Campus Drive
Cary, NC 27512
919-677-8000 x4162


---
Our History
SPARTA stands for Systems Programmer Association of the Research Triangle Area. We were formed in 1989 as an independent volunteer-run information technology association that provides education and professional networking. We were started as a way to keep mainframe support people educated as most employers were not supporting their mainframe support staff's skill sets. This group is our way to keep current with IBM hardware, mainframe software, and all general knowledge of large server associated skills.

Our Mission
SPARTA meets the first Tuesday of each month except January. This years meeting schedule and speakers can be found on this web site. We meet from about 6:15 PM until about 9:00 PM. We publish a monthly newsletter of which the last 11 issues are on this website.

Our Vision
Our goal is to provide a mainframe related, valuable, and technical presentation each month from industry professionals.
We hope you will join the group and find the information shared invaluable to your job growth.
---
Mobile to Mainframe DevOps for Dummies by Rosalind Radcliffe of IBM
Bit Bucket x'35' presentation from SHARE 128

Bit Bucket x'36' presentation from SHARE 129

Bit Bucket x'37' presentation from SHARE 130
Meeting on February 7, 2017 - DevOPS and the Mainframe
Meeting on March 7, 2017 - DTS iPhone/iPad App

Meeting on April 4, 2017 - SHARE San Jose Conference Highlights

Meeting on May 2, 2017 – Rocket Software Data Virtualization
Meeting on June 6, 2017 - RACF Essentials for System Programmers
Meeting on July 11, 2017 - NC Department of IT Overview
Meeting on August 1, 2017 - Achieving CPU and MLC Savings through Optimizing Processor Cach

Meeting on September 12, 2017 - SHARE Providence Conference Highlights

Meeting on October 3, 2017 - Dell EMC Disk Library for mainframe (DLm)

Meeting on November 7, 2017 - Linux on IBM LinuxONE and IBM Z Capacity and Solution Planning
Meeting on December 5, 2017 - Securing Mainframe Data

Meeting on February 6, 2018 - Proxy Coupling Technology

Meeting on March 6, 2018 - CorreLog's Real-time z/OS and Windows/UNIX-based SIEM

Meeting on April 3, 2018 - SHARE Sacramento Conference Highlights

Meeting on May 1, 2018 - What's New in CICS Transaction Server 5.4
Meeting on June 5, 2018 - SyncSort Mainframe Products Updates
Meeting on July 10, 2018 - CICS and IPCS

Meeting on August 7, 2018 -
Meeting on September 11, 2018 - SHARE St. Louis Conference Highlights

Meeting on October 2, 2018 - Zowe! And Rocket Product Updates

Software Diversified Services VFTP-SSH Collaboration Archives


September 2017 SPARTA newsletter

October 2017 SPARTA newsletter

November 2017 SPARTA newsletter

December 2017

SPARTA newsletter
February 2018 SPARTA newsletter
March 2018 SPARTA newsletter
April 2018 SPARTA newsletter
May 2018 SPARTA newsletter
June 2018 SPARTA newsletter
July 2018 SPARTA newsletter
August 2018 SPARTA newsletter
September 2018 SPARTA newsletter
October 2018 SPARTA newsletter
November 2018 SPARTA newsletter