Systems Programmer Association of the Research Triangle Area (SPARTA)




The next SPARTA meeting will be held as a virtual meeting on Tuesday, October 5, 2021

Information about access to our virtual meeting will be sent to our e-mail list by Tuesday, October 5

Date: Tuesday, October 5, 2021

Time: Virtual meeting @ 7:00 PM
Please start signing on the webinar after 6:30 so that the webinar can begin on time

Topic: Offloading The Mainframe Into The Cloud (or "Big Iron" Meets The Cloud).
Speaker: Ron Hilton of Proximal Systems
Speaker Bio: After graduating from Brigham Young University with a BS degree in Mathematics and an MS degree in Electrical Engineering in 1980,
Ron started his IBM Mainframe career at Amdahl Corporation. His experience at Amdahl included CPU hardware design and system performance architecture. He founded Platform Solutions Inc. (PSI) in 1999 as a spin-off from Amdahl to pursue IBM Mainframe hardware emulation on the
Intel architecture and IBM acquired PSI in 2008. Ron founded PSC in 2009 as a logical extension of his innovative IBM Mainframe work to bring
the same efficiencies to the mainframe software market as Amdahl and PSI had offered in the hardware market; providing full compatibility while
extending the capabilities of the Mainframe in new directions.

Abstract: Proxy Coupling Technology solution offloads CPU resources to lower-cost hardware and software, reducing Total Cost of Ownership (TCO)
by up to 80% with no loss in Reliability, Availability, and Serviceability (RAS) and extending the value of the z System mainframe. The majority of
z System mainframe users will utilize their investment in IFL specialty engines as an available resource to offload MSUs. Some z System mainframe users seeking a further cost reduction might choose to offload their z System CPU workload to distributed systems technology, assisting them to maintain the cost viability of their z System mainframe environment in the long-term. In essence, this releases generic General Purpose CPU resources for other native z System mainframe activity. Either way, all z System users will continue to enjoy the "zero downtime" RAS attributes of the mainframe, with the automatic "failback" mechanism of Proxy Coupling Technology. It priced on a per-MIPS basis, resulting in a cost savings of up to 80% vs. running the same workload(s) in the GP environment. The per-MIPS rate decreases with offload capacity, thus achieving greater economy of scale as adoption increases.

Ron also plans to do a live demonstration of the technology as part of the presentation.

SPARTA Corporate Sponsors: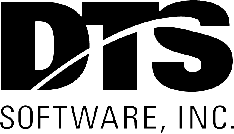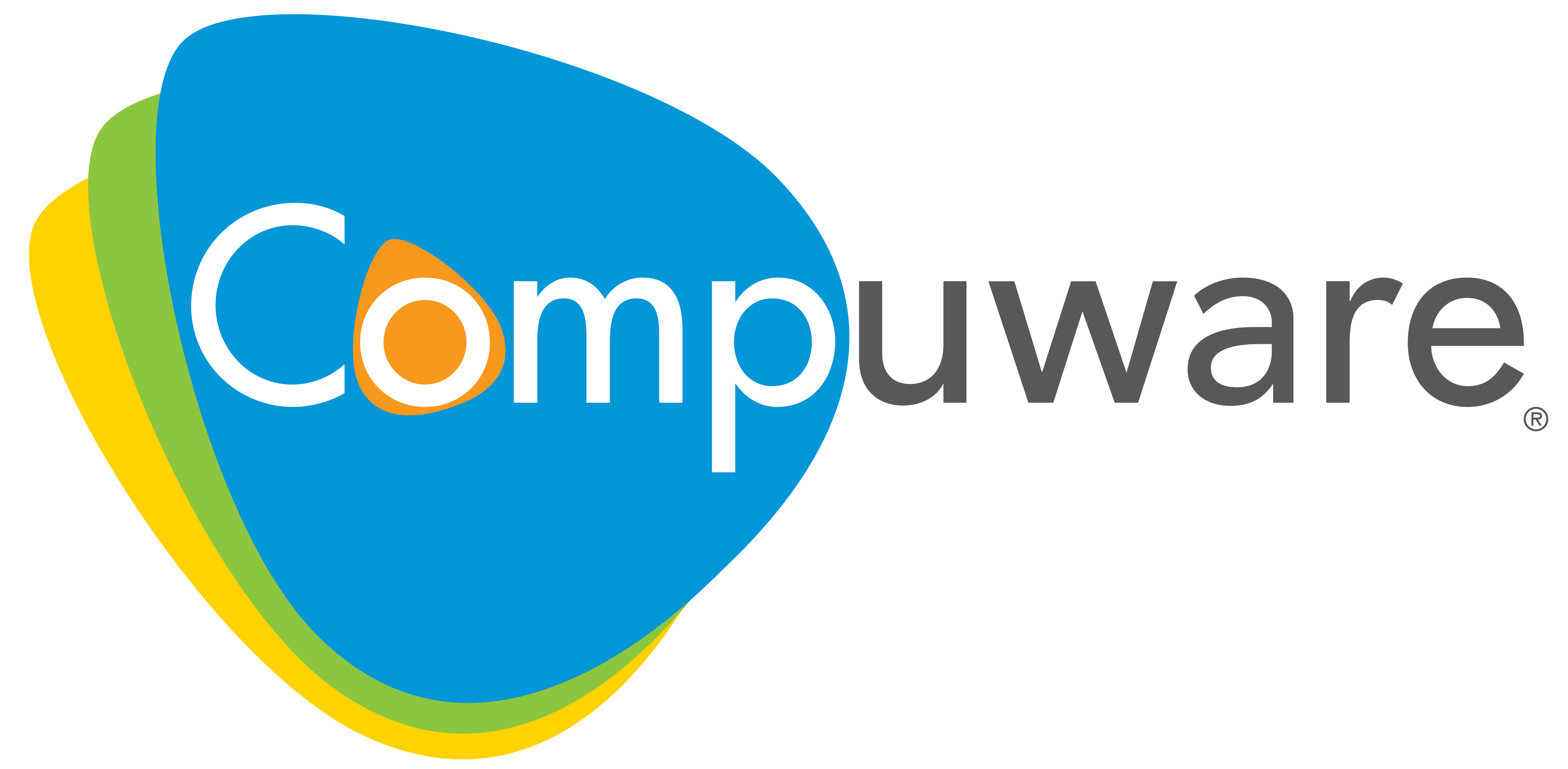 DTS Software is proud to support the SPARTA Systems Programmer Association of North Carolina.
DTS specializes in storage tools and solutions developed for the IBM z/OS, Hitachi VOS3, and Fujitsu MSP operating systems.
We provide an integrated suite of products help you to monitor, manage and control your storage subsystems.

Rocket Software empowers organizations to create legendary impact in the world through innovation in legacy technology.
With deep expertise in IBM Z, IBM Power, and embedded database systems and application servers, Rocket solutions power
tens of thousands of global businesses, solving real problems and making real-world impact. Rocket is a privately held
U.S. corporation headquartered in the Boston area with centers of excellence strategically located in Europe, Asia, and Australia.


SDS (Software Diversified Services) was founded in 1982 and now supports over 25 z/OS, MVS, VSE, and VM
mainframe systems products that focus on security, encryption, data compression, performance monitoring,
report distribution, and client-server applications. SDS also develops, supports, and distributes E-Business Server
for data encryption and authentication on z/OS, Linux, Unix, and Windows platforms. SDS designs, develops
software tools and partners with subject matter expert companies where appropriate with complementary tools for
our solution portfolio.

Technical support works hand in hand with development at headquarters in Minneapolis, MN, to deliver customer
satisfaction and product value. SDS is noted for having the highest quality software and award-winning, expert service.

SDS retains more than 1,000 clients worldwide, including many Global 500 companies in banking, finance, insurance,
and retail, as well as local, state, and national governments.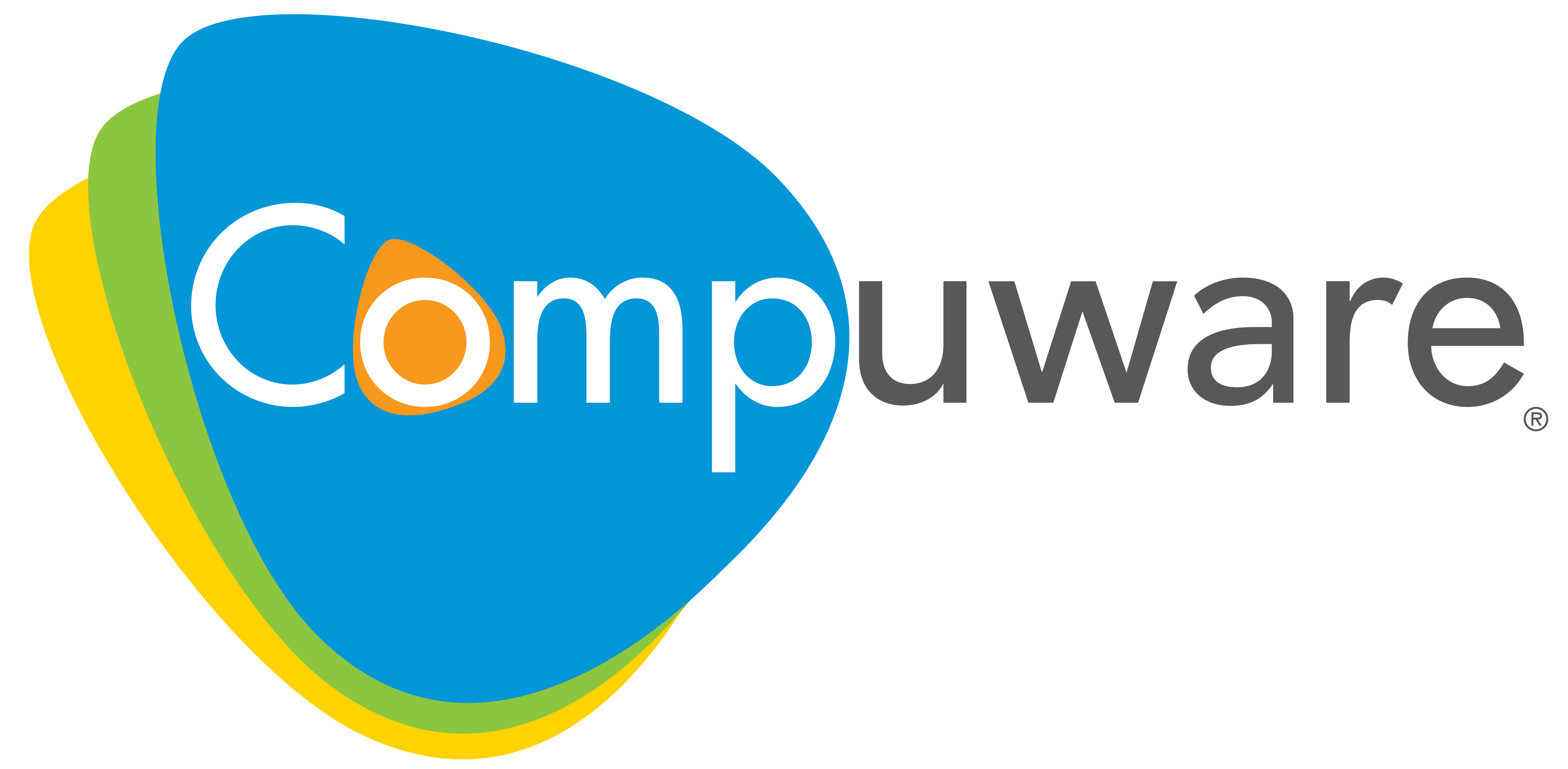 Compuware is changing the way developers develop. Compuware products fit into a unified DevOps toolchain enabling
cross-platform teams to manage mainframe applications, data and operations with one process, one culture and with
leading tools of choice. With a mainstreamed mainframe, the mainframe is just another platform, and any developer
can build, analyze, test, deploy and manage COBOL applications with agility, efficiency and precision.




---
MEETINGS

In person meetings are on hold during the CoronaVirus NC rules.

We generally meet the first Tuesday of each month except in January. There is no meeting in January.
See Meeting Dates section below for dates of the meetings. Refreshments are provided as part of the meeting.
Meeting Times when in person:
6:15 Refreshments
7:00 Meeting begins
Meetings generally last 1½ to 2 hours


Meeting Times when held via webinar:
Please start signing on the webinar after 6:30 so that the webinar can begin on time
7:00 webinar begins



Meeting Dates:
Feb 2, 2021
Mar 2, 2021
Apr 6, 2021
May 4, 2021
June 1, 2021
June 29, 2021
Aug 3, 2021
Aug 31, 2021
Oct 5, 2021
Nov 2, 2021
Dec 7, 2021

Directions to the SPARTA meeting

For the near future, meetings will be via webinar with connect instructions in the monthly meeting emails

The meeting location will be LabCorp in RTP:
The monthly meetings usually are held at LabCorp's Center for Molecular Biology and Pathology (CMBP) near the Research Triangle Park. Take I-40 to Miami Boulevard and go north. Turn right onto Alexander Drive. Go about a mile or so. Then turn right into LabCorp complex and turn left to the CMBP Building. In the lobby, sign in as a visitor to see Bill Johnson. Bill will escort you to the conference room.

---
Randy Springs - President
Truist
3200 Beechleaf Court, Suite 300
Raleigh, NC 27604-1085
919-745-5241

Ron Pimblett - Vice President
MDI DataSystems
190 Guelph Private
Kanata, ON K2T 0J7
613 599 6970
Chris Blackshire - Secretary
Retired (Dell, Perot Systems, Nortel)
Durham, NC
Randy Springs -
(Acting) Treasurer
Truist
3200 Beechleaf Court, Suite 300
Raleigh, NC 27604-1085
919-745-5241
Ed Webb - Communications Director
Retired (SAS Institute)
Apex, NC


---
Our History
SPARTA stands for Systems Programmer Association of the Research Triangle Area. We were formed in 1989 as an independent volunteer-run information technology association that provides education and professional networking. We were started as a way to keep mainframe support people educated as most employers were not supporting their mainframe support staff's skill sets. This group is our way to keep current with IBM hardware, mainframe software, and all general knowledge of large server associated skills.

Our Mission
SPARTA meets the first Tuesday of each month except January. This years meeting schedule and speakers can be found on this web site. We meet from about 6:15 PM until about 9:00 PM. We publish a monthly newsletter of which the last 11 issues are on this website.

Our Vision
Our goal is to provide a mainframe related, valuable, and technical presentation each month from industry professionals.
We hope you will join the group and find the information shared invaluable to your job growth.
---
Mobile to Mainframe DevOps for Dummies by Rosalind Radcliffe of IBM


Bit Bucket53 x35 SHARE 128 S20512 San Jose Mar 2017


Bit Bucket54 x36 SHARE 129 S20844 Providence Aug 2017

Bit Bucket55 x37 SHARE 130 S21788 Sacramento Mar 2018


Bit Bucket56 x38 SHARE 131 S23506 St Louis Aug 2018


Bit Bucket57 x39 SHARE 132 S23895 Phoenix Mar 2019


Bit Bucket58 x3A SHARE 133 S25752 Pittsburgh Aug 2019


Bit Bucket59 x3B

SHARE 134 S26201 Fort Worth Feb 2020

Bit Bucket x3D SHARE 2021 Virtual Summit Hidden Treasures

MVSE Introduction Bit Bucket_S.Knutson Bit Bucket_T Conley




Meeting on February 7, 2017 - DevOPS and the Mainframe

Meeting on March 7, 2017 - DTS iPhone/iPad App


Meeting on April 4, 2017 - SHARE San Jose Conference Highlights


Meeting on May 2, 2017 – Rocket Software Data Virtualization

Meeting on June 6, 2017 - RACF Essentials for System Programmers

Meeting on July 11, 2017 - NC Department of IT Overview

Meeting on August 1, 2017 - Achieving CPU and MLC Savings through Optimizing Processor Cach


Meeting on September 12, 2017 - SHARE Providence Conference Highlights


Meeting on October 3, 2017 - Dell EMC Disk Library for mainframe (DLm)


Meeting on November 7, 2017 - Linux on IBM LinuxONE and IBM Z Capacity and Solution Planning

Meeting on December 5, 2017 - Securing Mainframe Data


Meeting on February 6, 2018 - Proxy Coupling Technology


Meeting on March 6, 2018 - CorreLog's Real-time z/OS and Windows/UNIX-based SIEM


Meeting on April 3, 2018 - SHARE Sacramento Conference Highlights


Meeting on May 1, 2018 - What's New in CICS Transaction Server 5.4

Meeting on June 5, 2018 - SyncSort Mainframe Products Updates




Meeting on July 10, 2018 - CICS and IPCS


Meeting on August 7, 2018 -

Meeting on September 11, 2018 - SHARE St. Louis Conference Highlights


Meeting on October 2, 2018 - Zowe! And Rocket Product Updates



Meeting on November 6, 2018 -

Software Sculpting and New Features in IOF

Meeting on December 4, 2018 - Watson & Walker - Software Pricing: The New Frontier in System Tuning


Meeting on February 5, 2019 -

Eclipse-based Integrated Development Environment (IDE)
Additional Information about Topaz

Meeting on March 5, 2019 - Securing your FTP Transmissions on z/OS


Meeting on April 2, 2019 - SHARE March 2019 notes


Meeting on May 7, 2019 - z/OS API's in Action: Several User Success Stories

Meeting on June 4, 2019 - z/OS Communications Server Network Security Overview


Meeting on August 13, 2019 -

Meeting on September 10, 2019 - SHARE 2019 Pittsburgh Report


Meeting on October 1, 2019 - Z/OS Little Enhancements: Many Small Potatoes Can Make A Big Meal!

Meeting on November 5, 2019 - Open Source on z/OS


Meeting on February 4, 2020 - Mainframe Batch Maturity Model Presentation

Meeting on March 3, 2020 - SHARE 2020 Fort Worth Report


Meeting on April 7, 2020 - Security Solutions for the Mainframe
Copy of SIEM Events Rel 3.3 export selection landscape
FTP packet trace on Port 21

Meeting on May 5, 2020 - Round Table Discussion (no formal presentation)

Meeting on June 2, 2020 - z/OS Small Enhancements - Edition 2020A


Meeting on July 7, 2020 - OpenShift on IBM Z and LinuxONE

Meeting on August 11, 2020 - Is a Sub-Capacity CPC the Right Move for You?



Meeting on September 1, 2020 - z/OS Management Facility User Experience: Workflows and Workflow Editor (Revised Sept. 1, 2020)





Meeting on October 6, 2020 - SHARE 2020 Virtual Conference Report



Meeting on November 3, 2020 - ASG Mainframe Offerings and Data Security


Meeting on December 1, 2020 - BMC Mainframe Services


Meeting on February 2, 2021 - ASG Mainframe Offerings and Data Security


Meeting on March 2, 2021 - Boost the Value You Derive from CICS, Db2, and MQ Data


Meeting on April 6, 2021 - SHARE 2021 Virtual Summit Report
SHARE 2021 Virtual Summit Notes

Meeting on May 4, 2021 - eventACTION™ z/OS Systems Management


Meeting on June 1, 2021 - Learn about the latest innovation from NewEra Software, Inc


Meeting on June 29, 2021 - Live demo of the IOF product


Meeting on August 3, 2021 - Ensuring Mainframe Data is Safe in a World of Increasing Cyber Attacks


Meeting on August 31, 2021 - SHARE 2021 Virtual Experience August 2-13, 2021 Notes
SHARE 2021 August Virtual Experience Report for SPARTA


Meeting on October 5, 2021 - Offloading The Mainframe Into The Cloud (or "Big Iron" Meets The Cloud)

Software Diversified Services VFTP-SSH Collaboration Archives


February 2020
SPARTA newsletter
March 2020
SPARTA newsletter
April 2020
SPARTA newsletter
May 2020
SPARTA newsletter
June 2020
SPARTA newsletter
July 2020
SPARTA newsletter
August 2020 SPARTA newsletter
September 2020 SPARTA newsletter
October 2020 SPARTA newsletter
November 2020 SPARTA newsletter
December 2020 SPARTA newsletter
February 2021 SPARTA newsletter
March 2021 SPARTA newsletter
April 2021 SPARTA newsletter
May 2021 SPARTA newsletter
June 2021 SPARTA newsletter
July 2021 SPARTA newsletter
August 2021 SPARTA newsletter
September 2021 SPARTA newsletter
October 2021 SPARTA newsletter