Systems Programmer Association of the Research Triangle Area (SPARTA)


The next SPARTA Meeting will be at LabCorp in RTP
Date:
Tuesday, December 6, 2016
Time:
Dinner @ 6:15PM, Business meeting @7:00 PM
Topic:
z/OSMF Configuration Assistant for CommServer
Speaker:
Mike Fox, IBM

SPARTA Corporate Sponsor: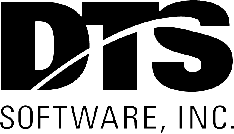 www.DTSsoftware.com
---
MEETINGS
We generally meet the first Tuesday of each month except in January. There is no meeting in January.
See Meeting Dates section below for dates of the meetings. Refreshments are provided as part of the meeting.
Meeting Times:
6:15 Refreshments
7:00 Meeting begins
Meetings generally last 1 ½ to 2 hours



Meeting Dates:
November 3, 2015
December 2, 2015
February 2, 2016
March 1, 2016
April 5, 2016
May 3, 2016
June 7, 2016
July 12, 2016 (changed because of the July 4 holiday)
August 2, 2016
August 30, 2016 - Durham Bulls
October 4, 2016
November 1, 2016
December 6, 2016


Directions to the SPARTA meeting
The meeting location will be LabCorp in RTP:

The monthly meetings usually are held at LabCorp's Center for Molecular Biology and Pathology (CMBP) near the Research Triangle Park. Take I-40 to Miami Boulevard and go north. Turn right onto Alexander Drive. Go about a mile or so. Then turn right into LabCorp complex and turn left to the CMBP Building. In the lobby, sign in as a visitor to see Bill Johnson. Bill will escort you to the conference room.

---
Randy Springs - President
Branch Banking & Trust Co.
3200 Beechleaf Court
Raleigh, NC 27604-1085
919-745-5241

Ron Pimblett - Vice President
MDI DataSystems
190 Guelph Private
Kanata, ON K2T 0J7
613 599 6970
Mike Lockey - Secretary
Guilford County
201 N. Eugene Street
Greensboro, NC 27401
336-641-6235
Pamela Tant - Treasurer
DTS Software, Inc.
4350 Lassiter at N. Hills Avenue
Suite 230
Raleigh, NC 27609
919-833-8426 x124


Ed Webb - Communications Director
SAS Institute
SAS Campus Drive
Cary, NC 27512
919-677-8000 x4162


---
ITEMS OF INTEREST
Software Diversified Services provides links to several mainframe publications.
Current issues of Technical Support Magazine are available at the NaSPA home page

IBM z13 presentation from the SPARTA February 2015 meeting
IBM Service Management Suite for z/OS from the SPARTA May 2015 Meeting
IBM WAVE presentation from the October 4th 2016 SPARTA meeting

ISPF Hidden Treasures and New Features from the November 1st 2016 SPARTA meeting


INTERESTING LINKS
NEWSLETTERS
November 2015 SPARTA newsletter
December 2015 SPARTA newsletter
February 2016 SPARTA newsletter
March 2016 SPARTA newsletter
April 2016 SPARTA newsletter
May 2016 SPARTA newsletter

June
2016 SPARTA newsletter
July
2016 SPARTA newsletter
August
2016 SPARTA newsletter
October
2016 SPARTA newsletter
November
2016 SPARTA newsletter
December
2016 SPARTA newsletter